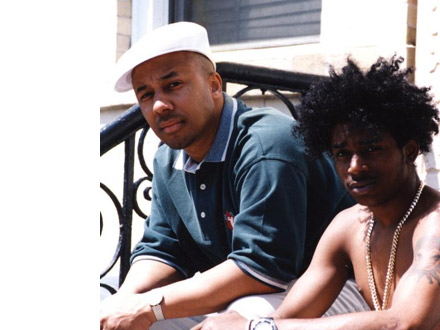 Call it an early Christmas present for their fans, The Star and Bucwild Show (more Star than wild) is returning to the airwaves. The time and station of the show's second life will be announced at a press conference this Wednesday.
In 2001, Star and Bucwild were fired from HOT 97 after angry Aaliyah fans pelted the station with calls for their handling of Aaliyah's death - *think plane crash sound effects.*
After a short stay at Connecticut's Power 104.1 and later Philadelphia's Power 99, the duo returned to New York, this time at Hot 97 rival, Power 105. It wasn't long after that Star got into an on-air back and forth with HOT 97's DJ Envy, which resulted in Star making threatening remarks about Envy's daughter.
Power 105 fired him in May 2006. Chased off NY radio for a second time, Star took a writer's vacation: using the time to pump out Objective Hate.
Here we are, a little over a year later, Star and Bucwild will be back on the air. I'll leave the pros and cons of that up to you.
Will the full cast of characters return?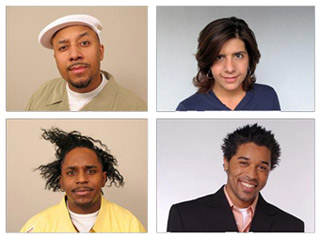 Star and Bucwild's former employer, Clear Channel wants nothing to do with the show. That takes Power 105 out of the picture. HOT 97 is a guaranteed, "Hell no!"
In NY, that leaves a tag team with Wendy Williams on WBLS, or will they take the show to satellite? Press conference this Wednesday. Stay tuned.