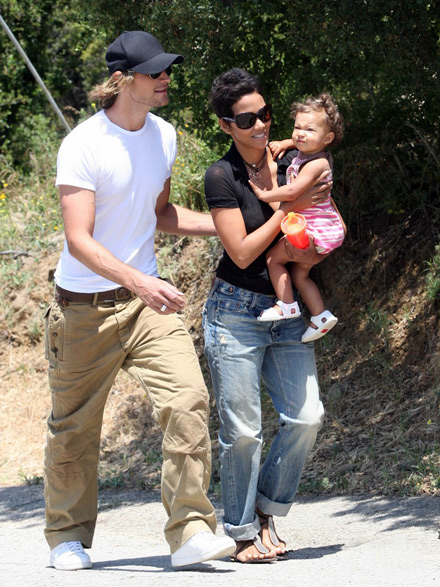 Go ahead, you explain this one to me. That's Halle Berry, Gabriel Aubry, and their kid, last Sunday at the Topanga Days County Fair in Topanga, California. Six days later (last night,) Halle Berry was honored with Spike TV's Decade of Hotness award. Jamie Foxx presented Halle Berry with the - let's admit it - meaningless award. What happened next can only be explained, jaw dropped, with pictures..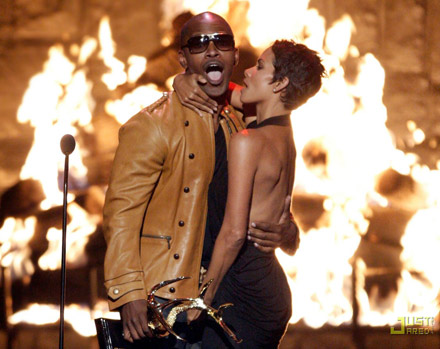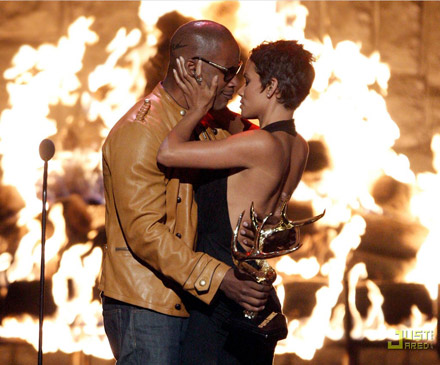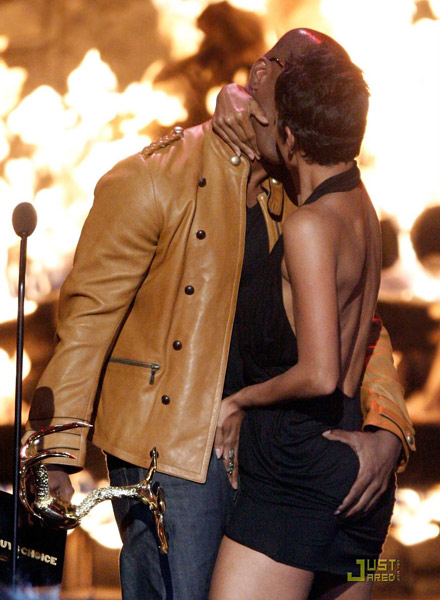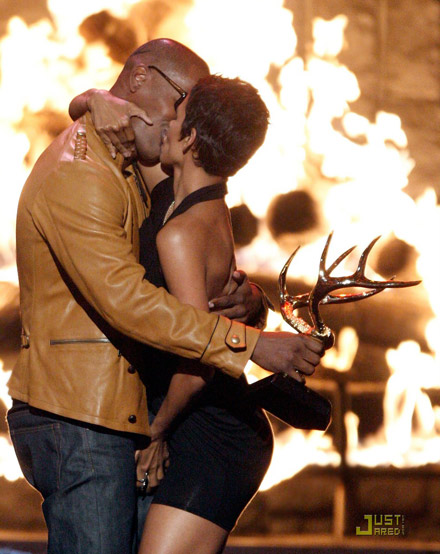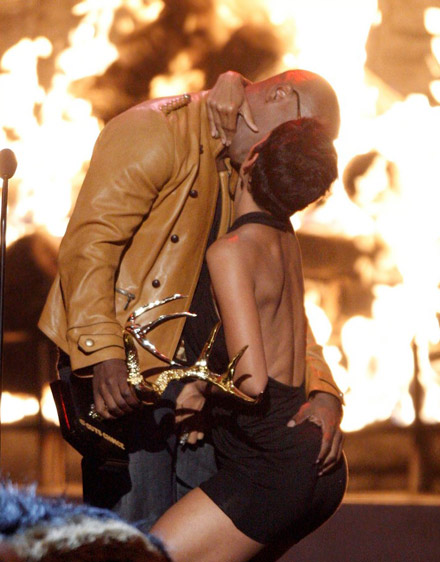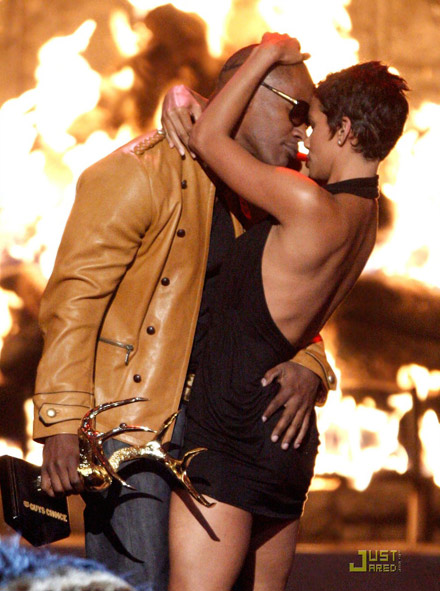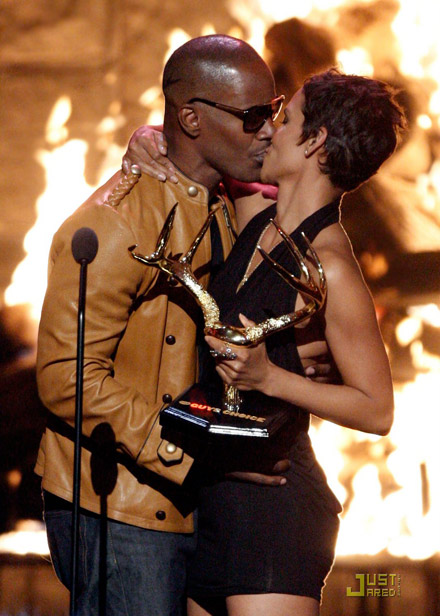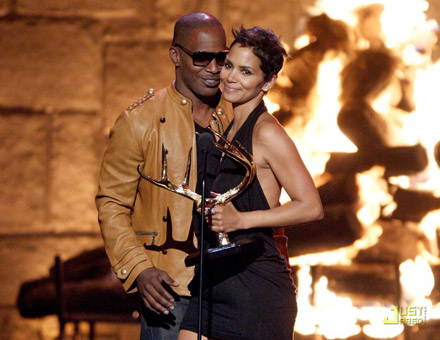 I can't count the number of times over the past year I've seen pictures of Halle Berry and asked where her baby daddy was? Their couple/family shots are spotty at best. I wondered if they were still together. Guess not. Seriously, does she go home/take the call and tell Gabriel to relax, it's just show biz? Halle must be working on that second Oscar: Jamie's cupping ass, she's cupping jewels.
Maybe there was something to this random Halle Berry/Jamie Foxx sighting at the Soloist premiere.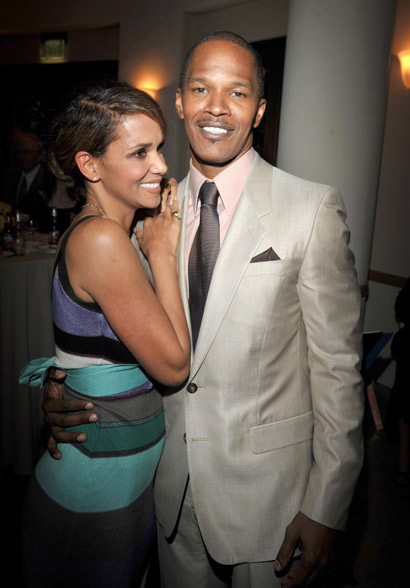 I'm sure they will both be asked what the deal is, sooner than later. Til then, you can blame it on the goose, gotcha feeling loose ...