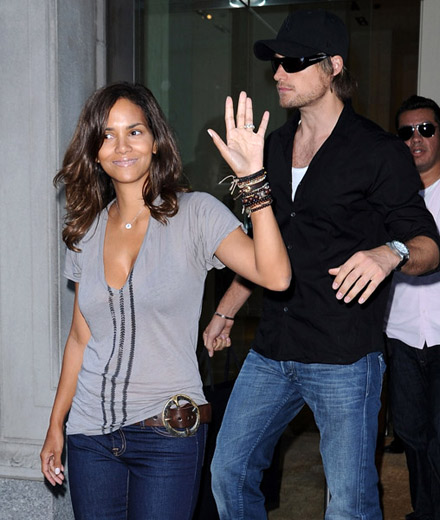 Yesterday Halle Berry and her model boyfriend Gabriel Aubry were spotted at the Calvin Klein store in New York. Gabriel is also the father to little baby Nahla. With all of the trips to the movies, shopping and zoo fun with mama and the kid, dude has been mysteriously absent.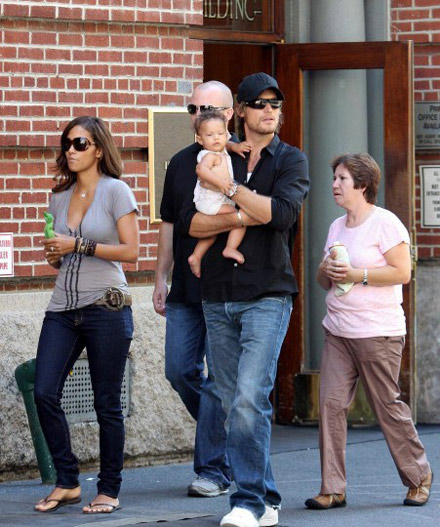 It would be a shame to see Halle Berry so happy to have a baby and a decent relationship, only to have dude do the banana split at the first sight of a pudding pamper.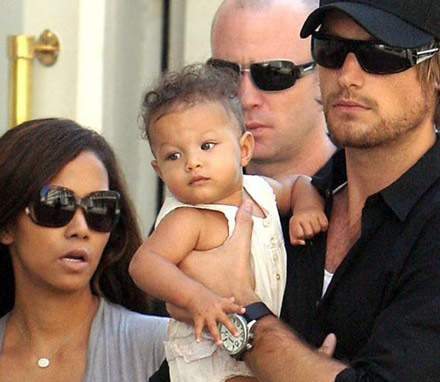 It's safe to we can call off the search.. for now. But this guy is on probation. Nahla is a splitting image of .. Momma.. Poppa .. ?