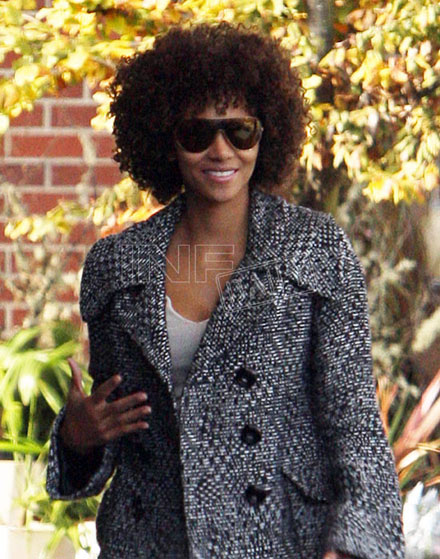 It's been a few minutes since we've had a Halle Berry spotting. At least enough time for her to slip into a disguise and ditch the paps. That would be impossible - but she knows that by now. Over the weekend Halle was spotted up north, in Toronto, Canada picking up some eats at Whole Foods.
The coat, the glasses, the curly fro.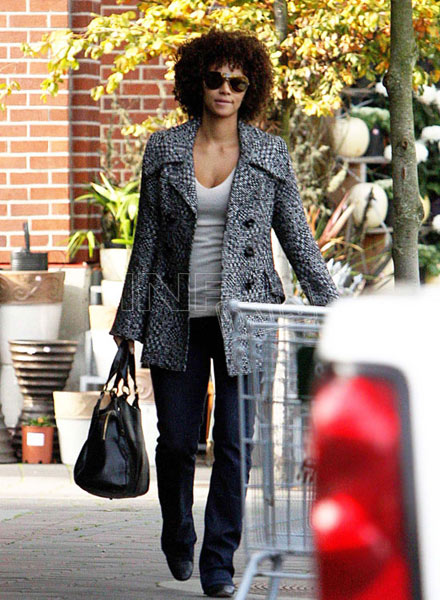 It looks like she's shooting a scene from a movie.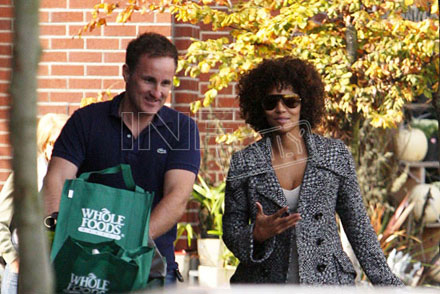 But it's just Halle with her.. what it doo.
——
Images:[INF Daily]