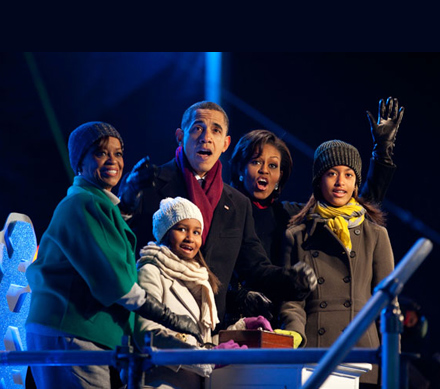 As we speak, the Obamas are in Hawaii for the holidays. However, early on Christmas Eve, Michelle Obama spent some time to answer phone calls from kids asking the question of the day: Where is Santa? The phone calls were part of the NORAD "Tracks Santa" program. "Track Santa" began in 1955 after kids in Colorado Springs, saw a Sears ad in the newspaper that invited kids to call Santa, with the wording, "Hey, Kiddies! Call me direct.. Just dial.. "
Only problem, the number was misprinted. It actually sent their calls to the desk of Colonel Harry Shoup at NORAD. The colonel played along and had his staff give kids continuous updates about Santa's whereabouts.
Those updates are happening right now. In a few hours, he should be back at the North Pole.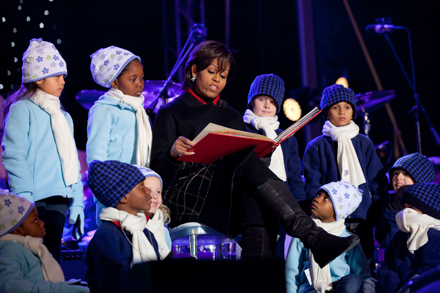 Meanwhile at the White House.. Each year a holiday theme is selected. This year, The Obamas decided on Simple Gifts, which is "a celebration of friends and family, heart and home, and the simple things that bring joy at Christmas."
"The greatest blessings of all are the ones that don't cost a thing. The time that we spend with our loved ones. The freedoms we enjoy as Americans and the joy we feel from reaching out to those in need. So we wish you guys a happy and healthy holiday season. Looking around, you can tell why this is one of my favorite times of the year." - Michelle Obama
Merry Christmas!