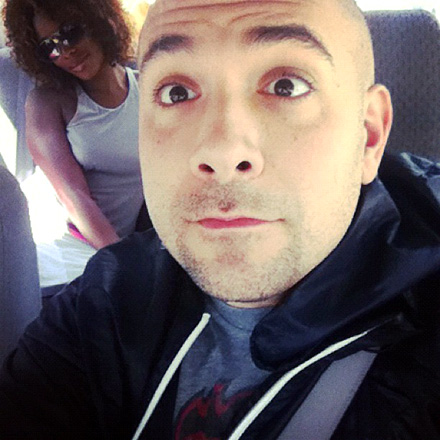 Let's face it, Funkmaster Flex did not give Nicki Minaj the tongue-lashing he should have or at least hyped up at Summer Jam. One of the real problems with the interview was Peter Rosenberg, the person who made the comment, wasn't in on the phone call.
Well he spoke to TMZ on Monday afternoon and his explanation shows why he should have been involved.
"When I went out there I wasn't really thinking about it. I was trying to hype up all of the fans who were there to see Kendrick Lamar, School Boy Q and more underground acts, and yeah, that sort of just came out. "
Here's the actual footage.
So what happened next?
"I get off stage from introducing Slaughterhouse and I walk back and my boss is like, 'Dude, did you say something, because Nicki says she's not doing the show.' I'm like, 'Uh, yeah I said something on the festival stage.' I didn't think it was that big of a deal."
The complete TMZ interview
The main point..
"Why would she listen to me? I'm a Jewish kid from the suburbs of Maryland who grew up on hip-hop and loves hip-hop, and I take it seriously, but it's just an opinion. I don't hate Nicki Minaj. i don't have any beef with her at all. I think that song is wack and corny. I always have. I know there are people sitting in the studio right now who feel the same way.

That's just all I said. I don't see why it's that big a deal. We're HOT 97. We have opinions over there, we always have and no one crew is going to come out and say we can't have opinions."
Now that would've been a good starting point for Nicki Minaj to bounce off of; instead of Funkmaster Flex giving the third hand, let's be friends, back and forth interview that it was.