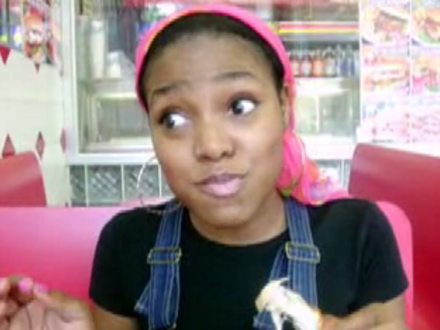 Since KFC is handing out free hot and spicy to Rihanna and Chris Brown, will Crown chicken do the same for Jayms Madison? Jayms Madison is an aspiring singer who is posting videos in a series appropriately titled The Jayms Madison Show.
They peek into her ongoing journey and talent development in the music business. Jayms is working with one of Rihanna's songwriters, Frankie Storm, who wrote "Please Don't Stop the Music."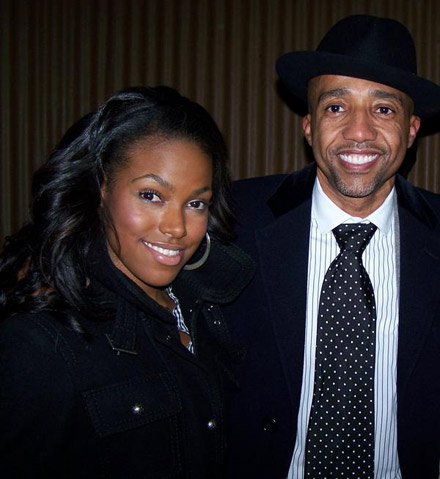 Here she is with Kevin Liles, Executive Vice President of Warner Music Group.
One of the videos has a moment in a Crown chicken spot in Brooklyn, NY that could be a scene from a reality show.

Jayms Madison "I'm Waiting On You" by JaymsMadison
This video came to mind yesterday when I was deciding between Chinese food or a two piece and a biscuit from a lil off-brand chicken spot in the hood.
More on Jayms Madison at her Myspace (call up Crown, they'll sponsor you.. << jokes )