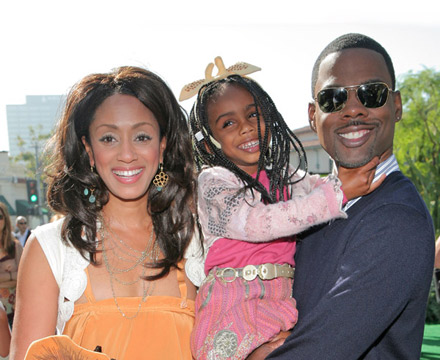 Westwood, California was lit by smiling faces yesterday as the stars of Madagascar: Escape 2 Africa came out for an afternoon premiere. Being a cartoon flick, meant the kids were invited to the party.
Chris and the Rockettes posed for a family photo..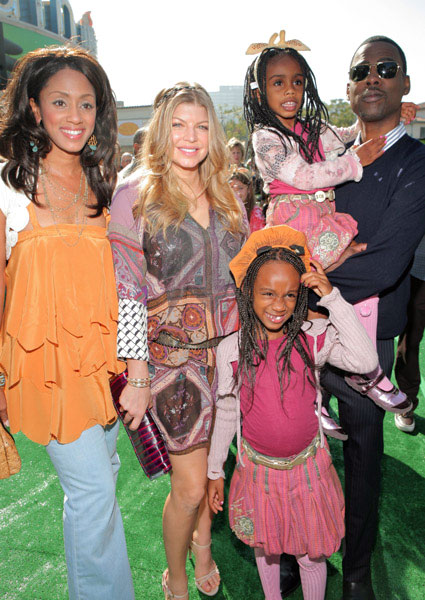 how Fergie squeezed in there is anyone's guess.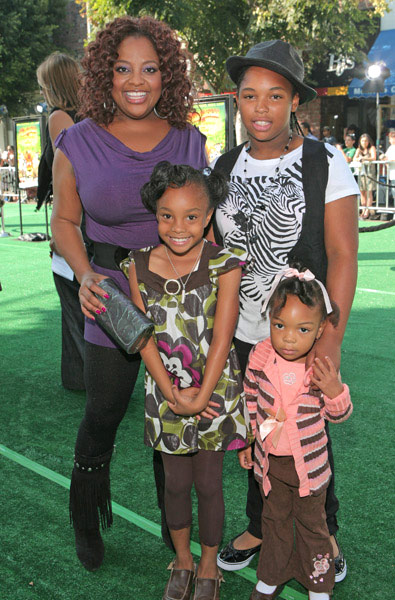 Sherri 'the world might be flat' Shepherd lined up with her babies.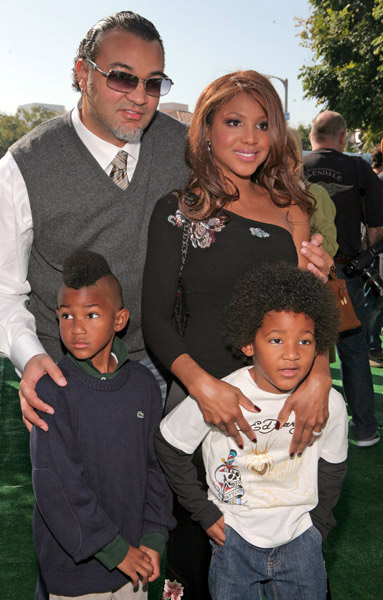 Toni Braxton rushed out of the house at the last minute. Evidence: Jr. on the left was getting a haircut when she screamed.. "We gotta go!"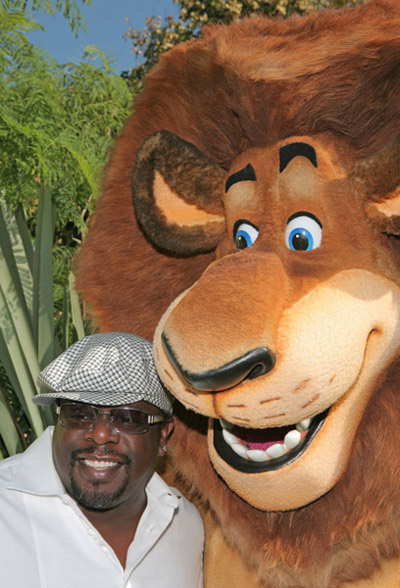 Cedric came for self, but he partnered up with, who is that.. Alex?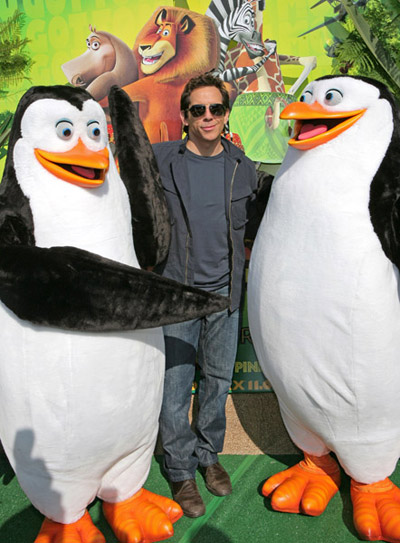 Ben Stiller → the voice of Alex.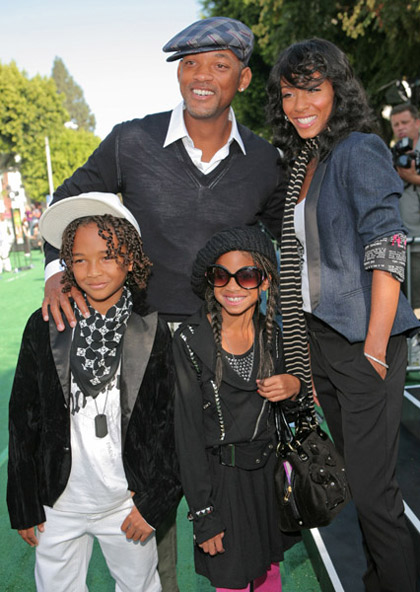 Will and Jada with the young thespians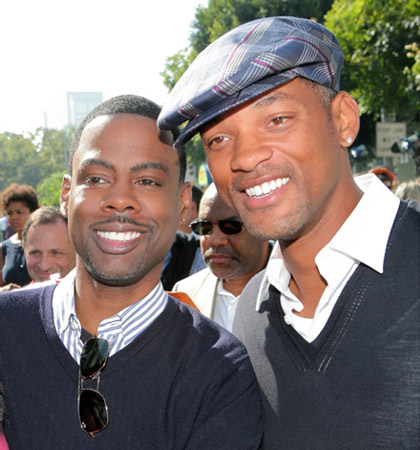 Chris Rock and Will Smith.. wouldn't those two names look good on a movie poster?