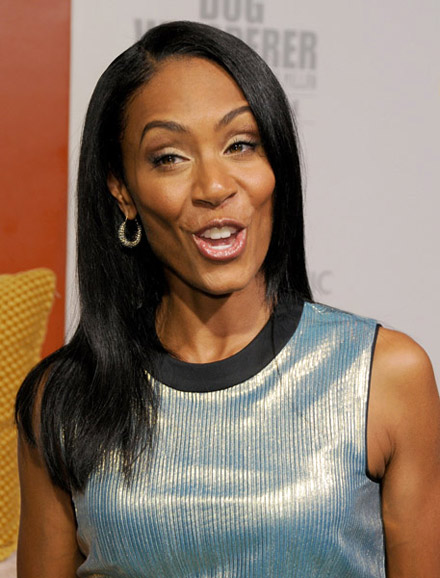 Can you believe Jada Pinkett is 37 years old young? Considering that she's been in the mix with everyone from Tupac to Cosby, that shouldn't be a surprise, but it still seems strange pasting age to face. Jada celebrated her triple-seven birthday yesterday. In honor of the big day, the NY Post linked up some loose video footage from a recent interview for The Women.
Jada talks about using some stiletto sexy to get her way on the set.
Laughing big and loud, willing and ready to say any left-hand thing, Will has rubbed off on her. Wait.. that didn't sound right.