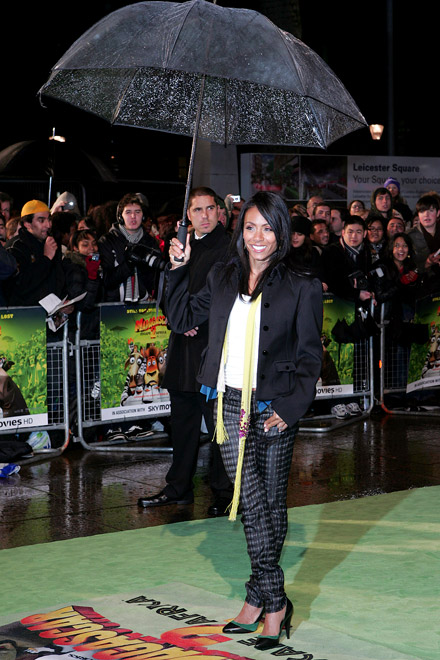 When it rains.. Jada Pinkett-Smith grabs an umbrella. The stars of Madagascar: Escape 2 Africa are on an overseas promotional tour: hitting and running from one premiere event to the next. Over the weekend, Ben Stiller, Chris Rock and Jada Pinkett-Smith were snapped in Israel.
Should I count Alex too? ..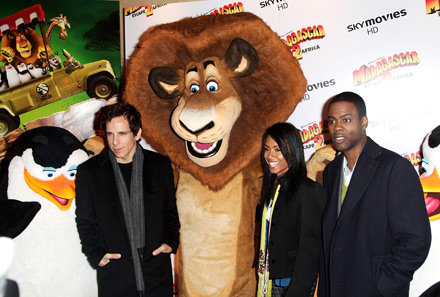 There are lots of pictures floating around, but let's take it to the carpet.
"Madagascar: Escape 2 Africa" Israel Premiere