The Karate Kid put a roundhouse on The A-Team this weekend, taking in $56 million over three days. Will Smith only has two movies with bigger first weekend numbers: Hancock and I Am Legend. Jackie Chan played a part in attracting movie goers; Taraji P. Henson was a bonus for some; but let's just call Jaden Smith the start of a new generation of Hollywood superstars.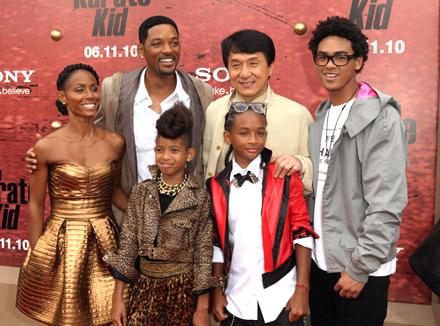 The Karate Kid was produced by Will and Jada Pinkett-Smith, which got a smirk by some in Hollywood who thought the Smiths were doing it just so Jaden could play the starring role. Correct, but it was the right move. The Karate Kid's production cost was $40 million and they got it back with change; doubling Sony's expectations. In contrast, The A-Team cost $110 million and barely covered with $26 million over the weekend (it's only downhill after that.) Even more perspective, Get Him to the Greek, with Diddy, Jonah Hill, and Russell Brand, cost $40 million and in its second week is only at $36 million.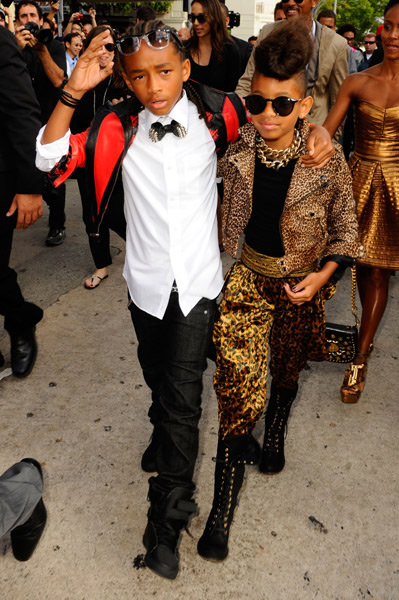 With this kind of success, there's no doubt there will be a Karate Kid sequel. I'm thinking little Willow Smith joins her brother for a kid friendly version of Kick Ass.
In case you missed it, here is Jaden Smith, last Thursday on Late Night with David Letterman.