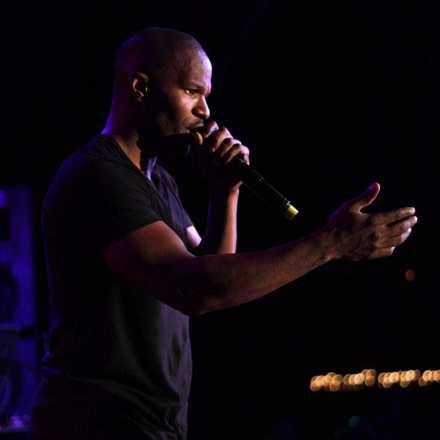 The 2009 BET Awards airing this Sunday was already going to be a big show: Jay-Z, Beyonce, Kanye West, Ne-Yo, Maxwell, and The-Dream are all set to take the stage. Michael Jackson's passing will definitely take the energy to another level. As we speak, Jay-Z and Beyonce are preparing a Michael Jackson tribute. In fact, it'll be an all out Michael Jackson festival. Expect—the unexpected, as all the big names in music clamor to join the celebration. Jamie Foxx is hosting the show. Yesterday at a BET press session, Jamie Foxx stopped to talk with Sam Sylk about the plans for the show: lots of MJ remixes, dancing, just a positive send off to honor the legendary, influential King of the game.
I'm sure someone is going to break into a moonwalk during one of the tributes; been there, seen it..
Someone needs to get on this robot.
Poplock for extra credit.