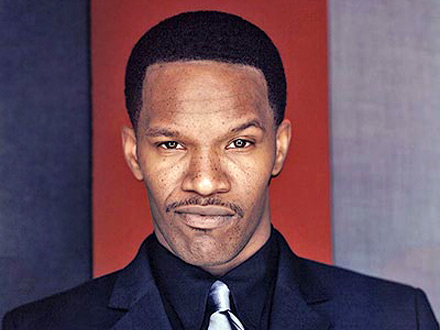 Jamie Foxx won an Oscar for his portrayal of Ray Charles. Despite being a funny man at heart, Jamie's best movie performances have been on the dramatic side. His next role may win him yet another one of those coveted golden statues. In January he'll begin work on Imagining Beethoven, and there is plenty of drama to work with.
The movie is about a man who once attended Ohio State University and studied for two years at The Juilliard School on a scholarship. At age 20 he developed a mental disorder, schizophrenia. The challenges with the disease and getting treated for it, he found himself homeless, living in the streets of Cleveland and later Los Angeles.
For 35 years he lived on the streets.
But he held his love of music and especially Beethoven.
One day in 2005, a journalist, Steve Lopez befriended Nathaniel as he played the violin near the Los Angeles Times building. They developed a friendship that was sketched out in a 12 part series called From Skid Row to Hollywood in the LA Times.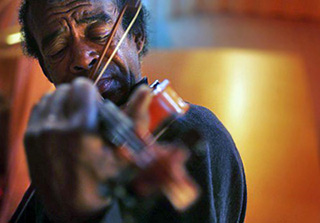 Funny thing: Ayers studied the bass, he was only playing the violin because it was the only thing available to him when he hit the streets.
Lopez described Ayers' possessions at their first encounter..
"Nathaniel had an orange shopping cart that contained all of his belongings, including a huge plastic water gun, a single black boot and his violin case. We were practically in the shadow of the new Disney Concert Hall, and although Nathaniel said he wasn't sure where it was, he had written the following on the side of his shopping cart:
"Little Walt Disney Concert Hall—Beethoven."
See how movies come together?
There are complex and personal circumstances people go through when a family member is diagnosed with a mental disorder. It was through the articles that Nathaniel?s sister discovered that her brother was even alive.
She lost contact with him when he choose to become homeless.
The movie will focus on the bond between Steve Lopez and Nathaniel Ayers.
While you can expect a happy ending ? and there is one - a Dreamworks executive said, "'Midnight Cowboy' is a perfect example of what we want this movie to feel like. It won't be slick and glossy. It's going to be emotional and real."