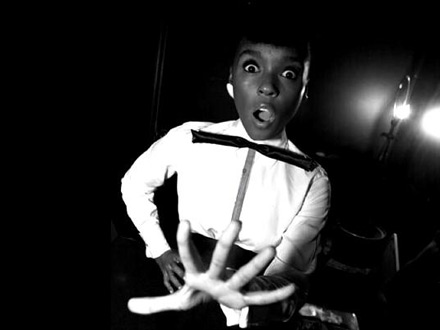 Just when it looked like the only artists Diddy was interested in were of the Making the Band variety, there he goes and signs singer + songwriter + producer = Janelle Monae.
The deal is a joint venture with her independent label family The Wondaland Arts Society. It sounds lke Diddy doesn't want to waste anytime getting this project out. Inked for this June, an EP called Metropolis Suite will be the the first official Bad Boy release.
Janelle conceived Metropolis Suite as a four part series of 'suites' that, among other things, tell the story of her android cyber soul alter ego, Cindi Mayweather. Though I didn't see it in stores, last year, there was an album release party for the first suite.
This Bad Boy EP could be the second suite in the series or a re-release of the first. That remains to be seen.
Then it's back to the studio to knock out a full length album for September. Big Boi (Outkast) is a co-executive producer for the two projects.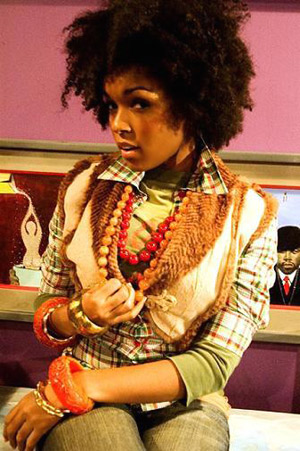 "Janelle Monae is one of the most important signings of my career," said Diddy. "Over the years, I've been blessed to work with some of the most influential artists in modern music – from Jodeci to Mary J. to Biggie – and there is no doubt in my mind that Janelle is the kind of artist that changes the game. She is a true visionary, with an original sound and a mesmerizing presence. I can't wait to watch the future unfold for Janelle."
Janelle wraps this up.. "As one of the founders of the Wondaland Arts Society, my goal is to inspire and help alter history by bringing people together. In many respects, this unique partnership is a reflection of my belief that this is a new day, a new entertainment industry, and a world where the notion of what is independent and what is mainstream changes every day.
In this new, rapidly changing environment, I am thrilled that Antwan 'Big Boi' Patton and Sean Combs have partnered with me and the Wondaland Arts Society to promote my music and art around the world."