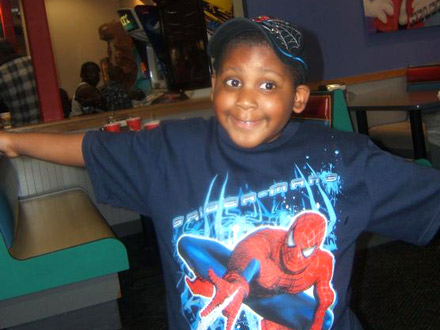 Chicago Police have turned off the amber alert for Julian King, after the white Chevrolet Suburban they were searching for was found on the West side of Chicago. Inside of it was the body of a young boy. Police have yet to confirm that it is Jennifer Hudson's nephew, but considering that the alert is down, it's likely the worst outcome has happened. The body was sent to the Cook County Medical Examiner's office for identification and Jennifer Hudson and family have been contacted.
Over the weekend Jennifer Hudson offered a $100k reward for information leading to Julian's whereabouts. This morning a call was made about a 'suspicious vehicle' parked in front of a house on South Kolin avenue.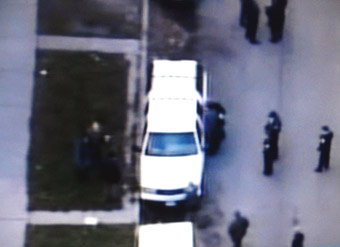 Sure enough, the Suburban's license plates matched what police had been looking for. I wonder how long it was parked there. Did it take a promise of cash for someone to speak up?
William Balfour has denied any involvement in the killings, but was kept in custody, as being a suspect in the case violated his parole. Police are still trying to piece together what happened and who would commit these senseless and ridiculous murders. Balfour's alibi was contradicted by his girlfriend - personally, from what we know at this time, there isn't anyone else that would have done this.