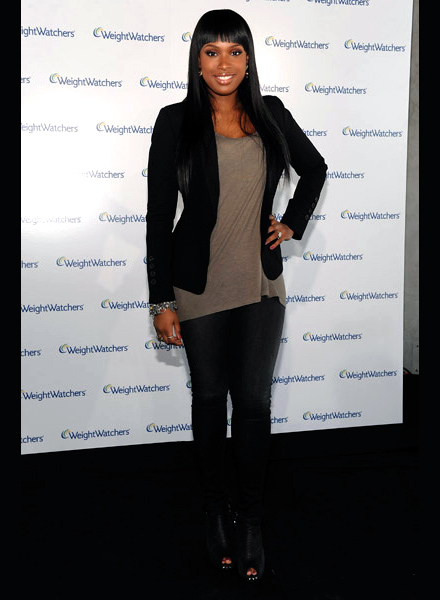 On Thursday, Jennifer Hudson was the center of attention at a press event at The Glass Houses in New York. For a good reason, she shocked everyone in room with her new slim look.
Seven months ago Jennifer Hudson gave birth to her first child, David. Some women hold on to their pregnancy weight after giving birth, Jennifer Hudson dropped back to her normal weight and dropped some more. What's her secret? Weight Watchers. At the press conference she was introduced as their newest spokesperson.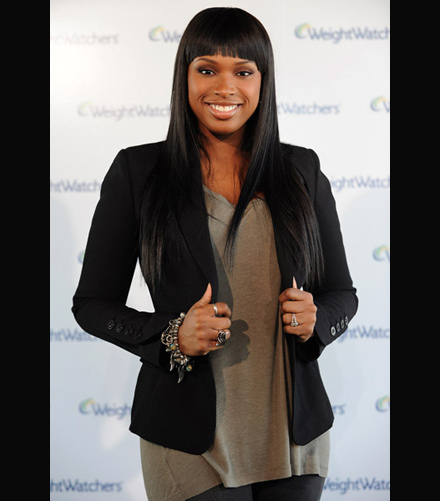 "I am enjoying the weight loss because I'm doing it the right way. I feel empowered with what I've learned, everything from portion control to what foods will help keep me satisfied. It's a lifestyle change, not a diet," Jennifer said.
On Good Morning America, she said her friends have been mistaking her for someone else. "No one recognizes me any more," Jennifer said. "After I had the baby, I made up my mind that I wanted to go in a different direction and find a better lifestyle. So I set my mind to this challenge and I went after it.. I feel like I've conquered the world!"
Here's one of Jennifer Hudson's new Weight Watchers commercials..