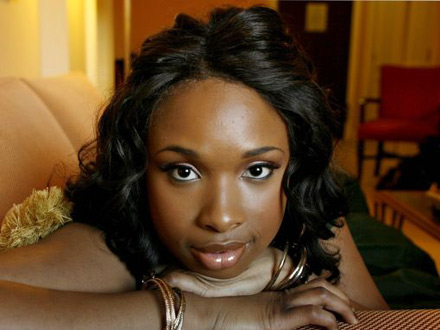 Since stealing the show in Dreamgirls, Jennifer Hudson is known more as an actress than a singer. I'm sure she has that Oscar sitting right next to the salt and pepper shaker on her dining room table.
But does anyone else believe her role in Sex and The City will be one of those blinked and missed it deals? If you've seen the trailer, you wouldn't know she was in it at all. I always thought she was there to get sistas in seats, but if that's the strategy, New Line is whispering the word out to keep expectations low. One scene and .. Cut! Hey, maybe it'll give her time to work on that album.
"All Dressed in Love" is Jennifer Hudson's contribution to the Sex and the City soundtrack.
It definitely has a big screen feel.