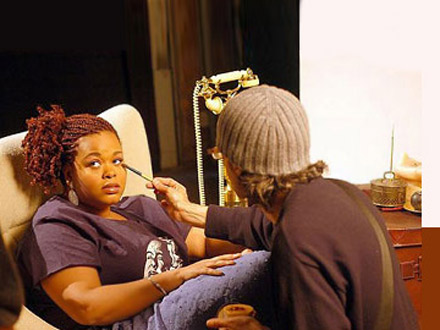 Ever listen to Amy Winehouse and have a flickering question in your head, "This is nice and all, but where in the world is Jill Scott?" Not to diminish Amy's music at all, it's just that there are so few artists in the good food category that break mainstream, that when they disappear - no music, no sightings, no news - you've got to wonder if they've given up trying to nourish the fast food addicts and just took a job at Popeye's chicken.
Don't think that every big-boned chick in the burgundy and gold could be Jilly on the low.
She's currently in and out of the studio, laying tracks for an album titled The Real Thing.
Her one word description of its sound: sassy.
"If you can imagine me with my hand on my hip and my neck bopping, that's what the music sounds like to me. It's more aggressive and somewhat bold." - quote from Hip-Hop Soul
Don't bother doing a search for a release date just yet, the whole thing is still in the kitchen. Mama's got to let it simmer and absorb the spices. That's the secret to fine cooking.
In the meantime, she'll play a Mama of a different kind in the movie Hound Dog.
It's a drama set in the American South, where a precocious, troubled girl (Dakota Fanning) finds a safe haven in the music and movement of Elvis Presley. - IMDb
Jil Scott will play Big Mama Thornton.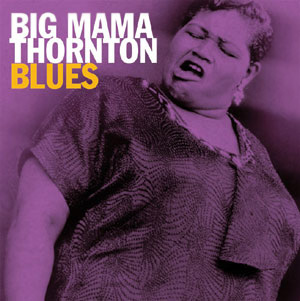 When music heads say blacks invented rock and roll, they're really talking about the soulful sounds of blues artists like Robert Johnson, Leadbelly, Howlin Wolf, and Muddy Waters.
Later the rhythm got in it with Chuck Berry, Fats Domino and Little Richard.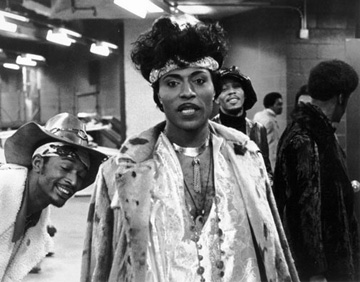 Dialing back to the blues, women such as Bessie Smith and Ma Rainey were also influential.
The Hound Dog Story
>
Big Mama Thornton recorded "Hound Dog" in 1953.
It sold 2 million copies.
She received $500 in royalties.
What's that sound? Oh, it's just a robbery.
In 1956, Elvis Presley recorded his version of Big Mama's "Hound Dog." It is one of Elvis's most famous songs, yet the thievery continued as he gave her no credit, and of course there were no publishing checks sent to her mailbox.
Swiping music and styles from black artists was the order of the day..
In How Blacks Invented Rock and Roll Kevin Chapell elaborates.
"Disc jockeys at white radio stations played the songs of Elvis, The Beatles and others as if they were originals.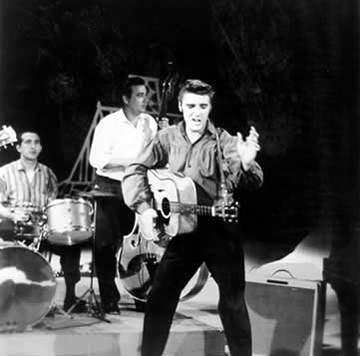 As a result, songs like Pat Boone's version of "Tutti-Frutti" became a hit, instead of Little Richard's original, and Bill Haley's cover of the first rock 'n' roll song "Rocket 88" became just as popular as the original by Jackie Brenston and the Ike Turner band."
For the non-believers
"If there is any doubt that some of the early White artists, such as Elvis Presley, were influenced by Blacks, consider that Elvis used to go to all-night gospel sings in Memphis where they would have Black quartets and choirs. That's how he developed his singing, voice and style.
Once White companies and radio stations saw the success of such performers as Elvis, many got behind the music and began to push White artists to the forefront.
In the end, White artists made the money, and White America was finally able to openly embrace and dance to the music, which they had long listened to on Black-formatted radio stations in the privacy of their homes."
————————
The Hound Dog movie is more about the girl's obsession with Elvis than where the song came from. Casting Jill Scott it seems they will at least touch on the backstory - then move on.
Let's do a.. "Who Did It Better?"
Admission: Watching re-runs of Elvis's movies as a tiny kid, I dug him.
That said - I'm going with Big Mama.
Hear that grit? It's the cooking.
Elvis Presley on The Ed Sullivan Show
Big Mama Thornton - Original 78 Gets a Spin