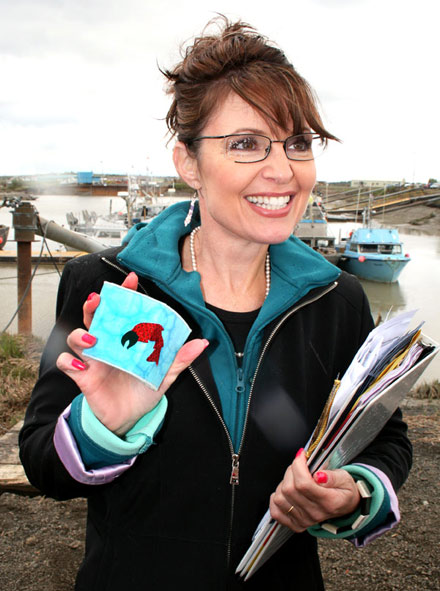 John McCain selected Alaska's governor Sarah Palin as his running mate today. A truly dumbfounding choice when you consider the Vice President is the person who in case something happens to John McCain, will be the President of the United States. Faced with that decision John McCain pushed aside Mitt Romney, who could have also helped him win Michigan; or Tom Ridge, and he chooses.. Sarah Palin.
She may be going toe to toe with the likes of Russia's Dmitry Medvedev or Iran's Mahmoud Ahmadinejad, with no foreign policy experience. Experience that John McCain stated is important for a VP, and is another reason why Barack Obama selected Joe Biden.
This pick makes no sense unless he's fishing for those disgruntled Hillary Clinton voters. So he wins the election and.. then what?
Sarah Palin Accepts John McCain's VP Slot
John McCain has been questioned about his decision making and this is his first 'maverick' choice of the campaign.
Good luck with that.