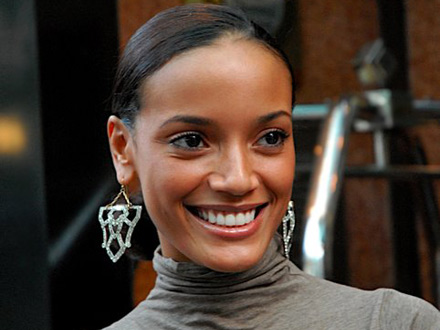 The Nick Cannon/Selita Ebanks affair was short-circuited a long time ago, but Selita still references the relationship in her little stories. Featured in Esquire's latest installment of beautiful women telling funny jokes, Selita pulled out a restaurant moment.
"I was having dinner with my former fiancé [rapper and actor Nick Cannon], and he was chewing really loudly. Just smack, smack, smack, going crazy. So I looked over at him with a straight face and said, "How's the food? Because the soundtrack is dope."
I'm sure that was better at the table.