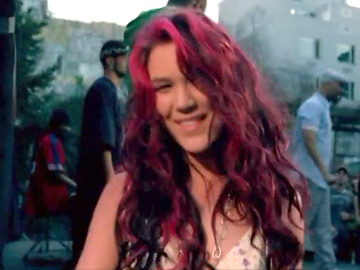 Joss Stone and Common have come together for the release of her new single and video "Tell Me What We're Gonna Do Now." Joss Stone will be the first (RED) artist to contribute 100% of her share of the proceeds from each video sold on iTunes to the fund.
"I've decided to turn my video (RED) because one, I really agree with everything that they're doing. I think it's all really lovely, and why not? Firstly.. I think it's great because it's the first (RED) video, it can start a whole new thing and it gets to a lot of people."
Quick (RED) primer.
You see these great looking ads…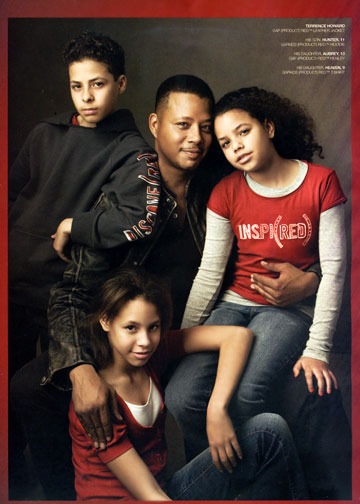 Terrance Howard with his son Hunter (11) and two daughters Aubrey (13) and Heaven (9)
There is an honorable cause behind the campaign.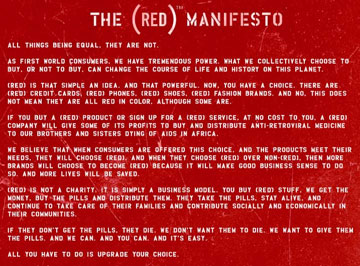 Everything (RED) is directed to needs in Third World countries.
Places Jay-Z describes in Vanity Fair's Africa issue.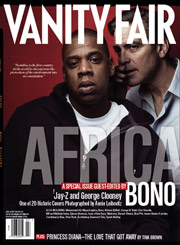 Talking about his trip to Africa in 2006 and his participation in the project, pumping clean drinking water to an African village, Jay-Z said..
I come from Marcy projects, in Brooklyn , which is considered a tough place to grow up, but this [showed me] how good we have it. The rappers who say, 'We're from the hood, ' take it from me, you're not from the hood. You haven't seen people with no access to water. It really put things into perspective.
So when you see Gap's (Red) t-shirts or consider a (RED) touched phone, well, Joss Stone has something to sell, let her do the promoting.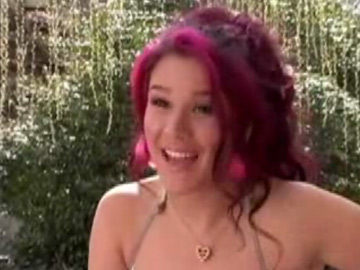 "I believe somebody should buy (RED) products because there is no reason why not, basically. You're gonna by it anyway right, why not get the red one, you know? This one is gonna help and this one isn't." They're both the same price, both the same thing, here's a hoodie with red on it, here's a hoodie without. This one is gonna help out millions of people. What do you think you should do? I'll let that be up to you. I think I'd go for the (RED)."
Go ahead, drop 2 bucks on the video.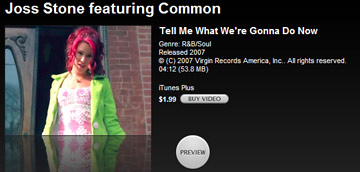 Took me 30 seconds. Feeling like I made a difference already.