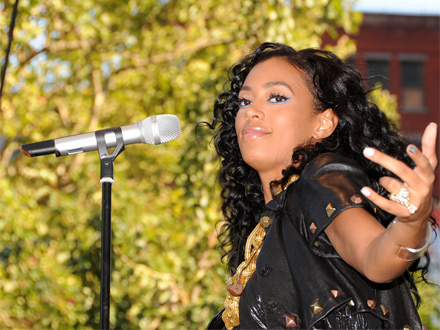 J&R Musicworld, a pretty big music and electronics store in downtown NY, always has some kind of live concert during the summer.
Last night, Solange, Terrence Howard, and Michelle Williams were on stage for MusicFest 2008.
Michelle Williams was more than happy to sing.. who knows what.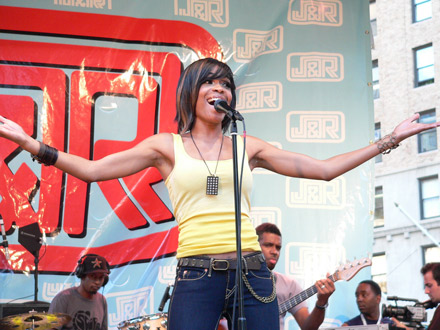 I'm sure it was fantastic.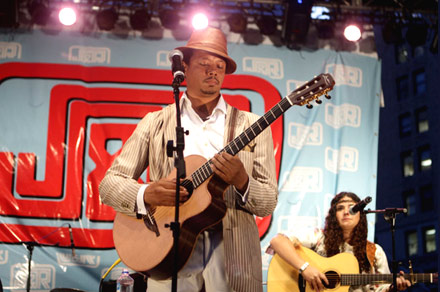 Terrence Howard is deathly serious about this music thing.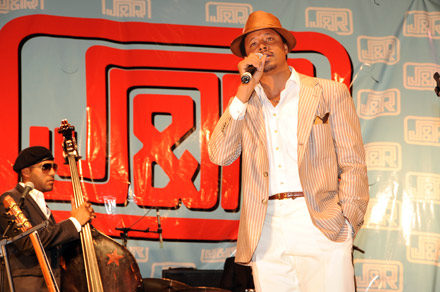 This morning he was on a local news show talking about how he has been writing songs since the age of six and this album came about, not because of his talent, but because.. he has something to say.
Hey, some people are loving the musical T. Howard..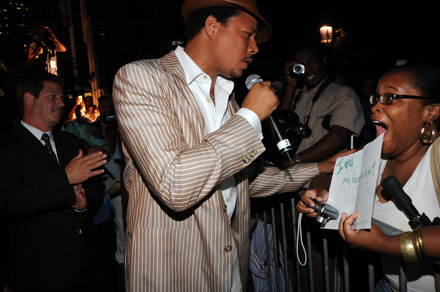 Or is that girl screaming for someone else?
By the appearance of the sky turning from sun to dusk, Terrence Howard headlined.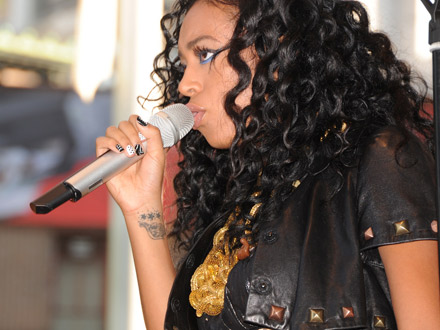 But Solange stole the show..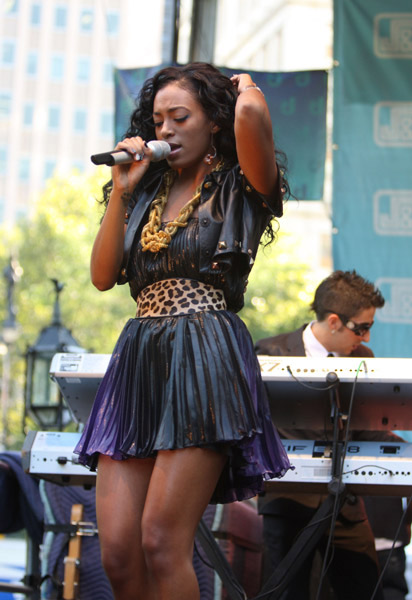 She has a new glow about her these days.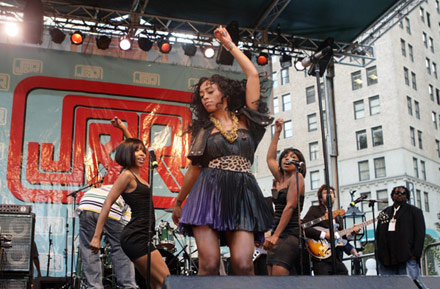 Solange put in work on her single "I Decided"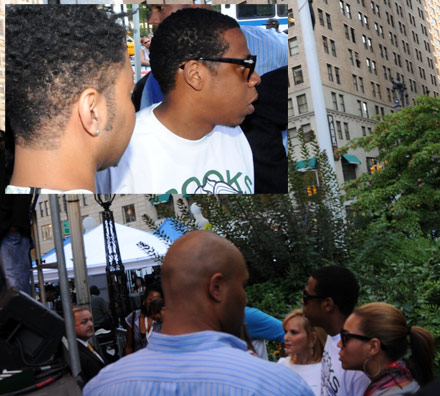 Beyonce and Jay-Z stopped in for her performance. Who thought to grow in their hair first, Jay-Z or Kanye?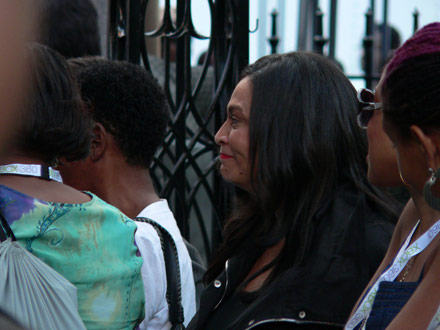 Momma Knowles was oh so proud of her baby girl. Check the performance for yourself..
Solange Knowles "I Decided" - Live at J&R
The audio quality of this clip is terrible. Someone in the comments said Solange complained about the sound system too - called it "garbage." So consider yourself accurately placed at the scene.
Solange is learning a lot from Beyonce. She's rocking and swinging with an 'I'm gonna make you love me attitude.' Good stuff.
*Thanks to Steinwurf for the video*