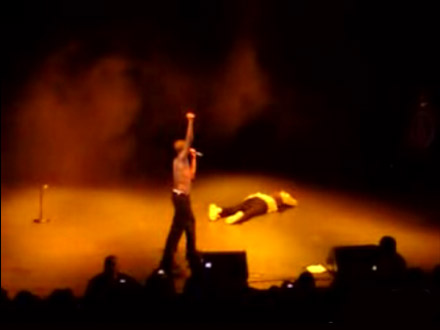 Jodeci was rumored to be making a reunion performance in Australia over the weekend. As things have gone for the last 15 years, only K-Ci and JoJo made the show. Maybe that should be K-Ci made the show. In this clip (of the day) K-Ci is on stage, shirtless as usual. JoJo walks on stage in a delayed entrance, sings a bit and wanders off to the back of the stage where he tumbles backward, twists over on his face and lays there, motionless, like he got caught with a vintage Tyson blow.
A stage hand walks over, picks up JoJo's mic and strolls off. K-Ci looks over his shoulder and continues singing. It's star time.
The stage hand's lack of concern says it all. He knows what was going on backstage. JoJo was clearly fucked up on gallons of alcohol, the finest in Australia's illicit drugs.. you make the call.
But it's more sad than funny. I'm sure Mary J. Blige would agree. She was with K-Ci when she was having her drug problems and living drama. It was all about Jodeci back then. Here they are 15 years later and clearly, still wrapped up in the same destructive lifestyle.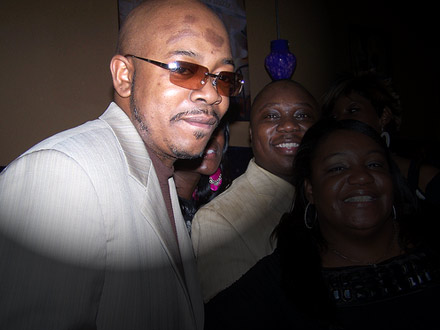 I'm wondering if K-Ci not being surprised is because this blackout thing happens all the time. This picture was taken in February 2008. JoJo's head was never pockmarked like that. Looks like he lands on his face on a regular basis.
Leave the drugs alone kiddies.