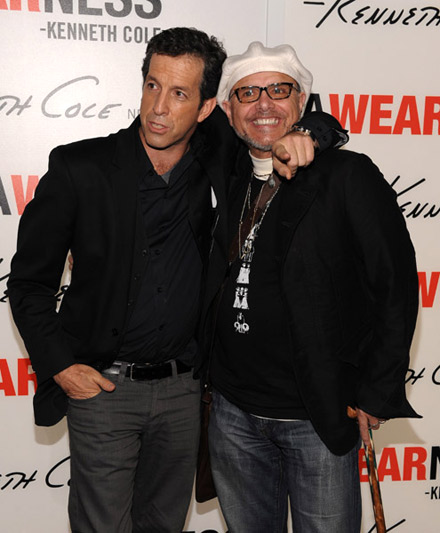 We all know the name, but guaranteed, if Kenneth Cole passed you on the street you wouldn't give him a passing glance. Ok, some women.. and men (hah!) might. → By the way, Kenneth Cole is on the left. The smiling, hat wearing guy is Joey Pants.
Last night at his Fifth Avenue store in New York, Kenneth Cole launched his new book "Awearness: Inspiring Stories About How to Make A Difference." The book is a collection of eighty-six stories and conversations by some well-known people and others not so much, who have been inspired to do their part to make meaningful social change.
Each chapter highlights a different issue, from political activism to the environment, homelessness to education. By the final page, dozens of small change/big impact ideas have been presented. Take a look at the cover.. and click it for some excerpts.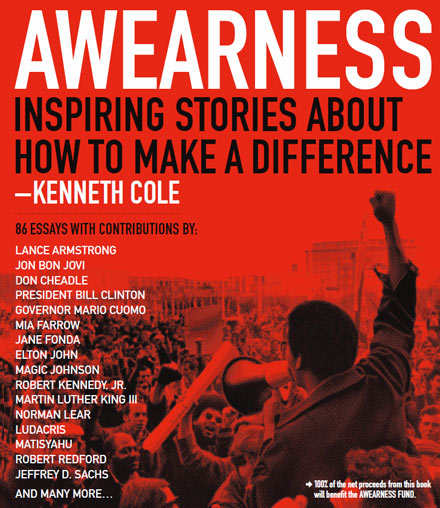 Russell Simmons .. Magic Johnson .. Don Cheadle .. Stanley Tucci.

Hey, it at least deserves a thumb-through at Barnes and Noble, if not a Christmas gift for the Barack Obama inspired community activist in your family. ← Is that a new career option?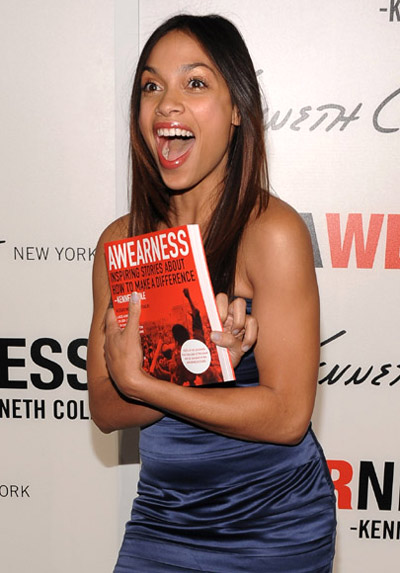 Rosario Dawson got her copy.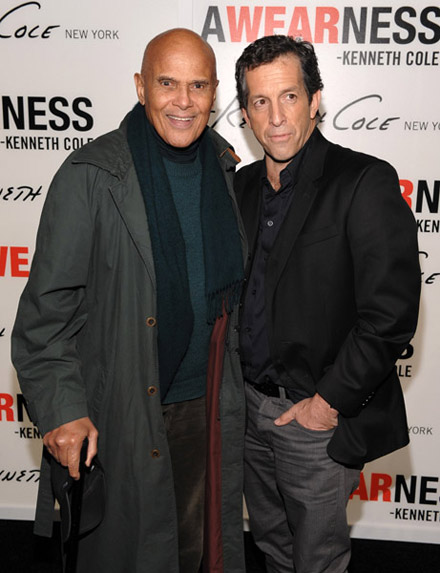 Harry Belafonte, can you believe he's 81?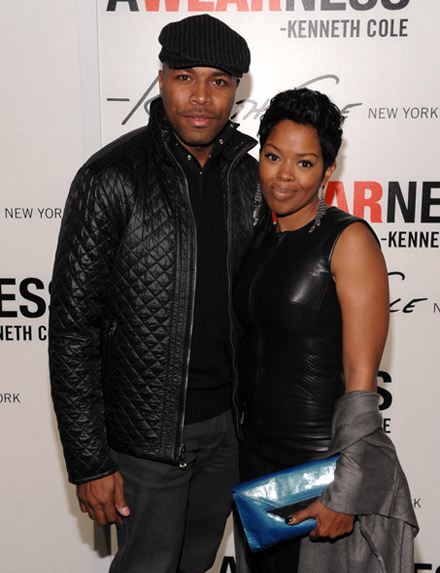 D. Nice and Malinda "Nice" Williams. Regulars at social cause events