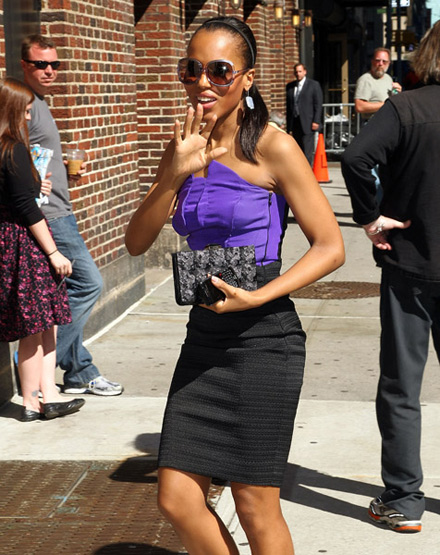 It's been about a year since Kerry Washington has made news around here, let's end that streak tonight. Dressed in purple and black, with obligatory star shades, Kerry Washington was spotted, this afternoon, walking into The Ed Sullivan Theater for an appearance on The Late Show with David Letterman, which will air tonight. This weekend her new movie, Mother and Child, will be in theatres in a limited NY/LA release.
What's it about? Let's check the official Sony synopsis..
Almost forty years ago, a young girl of 14 has sex, gets pregnant, and gives her baby up for adoption. Fast-forwarding to the present day, we meet three very different women, each of whom struggles to maintain control of their lives.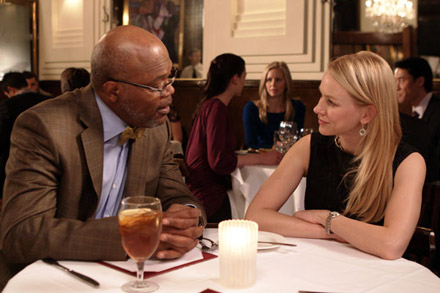 There's Elizabeth (Naomi Watts), a smart and successful lawyer who uses her body to her advantage. Any time she feels that she doesn't have the upper hand, and cannot control the situation, she uses her sex appeal - whether that be starting a romance with her boss (Samuel L. Jackson) when she suspects he is trying to start one himself, or finding some way to control her overly friendly neighbor and husband.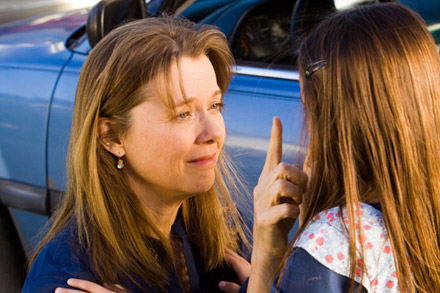 Karen (Annette Bening), meanwhile, is a bitter health care professional who obviously has a lot of heart but never shows it. She gave up a daughter at the age of 14 and has never gotten over it - her bitterness inspiring her to lash out at everyone around her - even the gentle man at work who is undeniably drawn to her.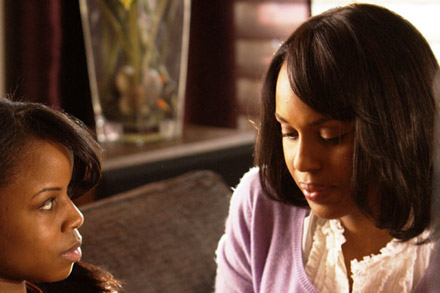 Finally, Lucy (Kerry Washington) is a woman who has failed to conceive with her husband, so she turns to adoption to make the family she desires.
Yeah, it's deep stuff.
If you miss/don't watch David Letterman tonight, here is Kerry Washington 'on-demand' talking about Mother and Child on BlackTree TV.