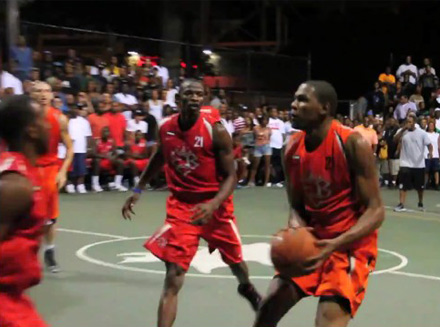 On Monday night, Kevin Durant was in Harlem, NY's, Rucker Park, taking his talents to the chest of the ballers that play in the Entertainers Basketball Classic tournament. He scored 66 points, just two points short of the 74 point park record held by Joe Hammond.
Kevin Durant said he always wanted to play at Rucker Park, and after the game tweeted, "No lie, jus had one of the best times of my life at Rucker park..wow! I love NY…Harlem waddup."
You can read all the particulars on ESPN.
Not taking anything away from Kevin's game - couldn't do it if I wanted to, he's a top ten NBA player - but it must be said, there was no defense being played out there.
He dribbles to a spot, aims, makes it, and..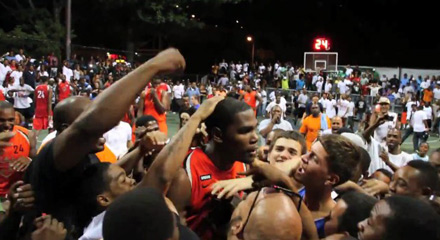 the crowd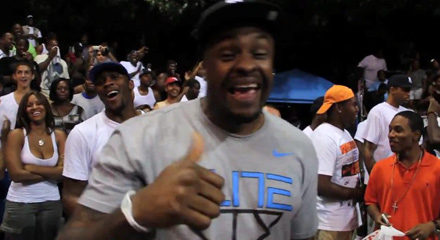 goes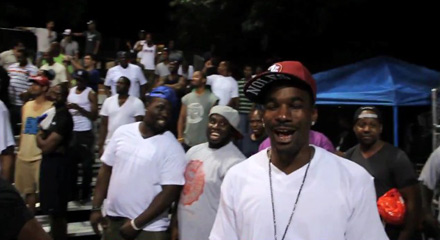 wild.

Check that shot from the back..
Maybe Mike Diantoni was coaching.