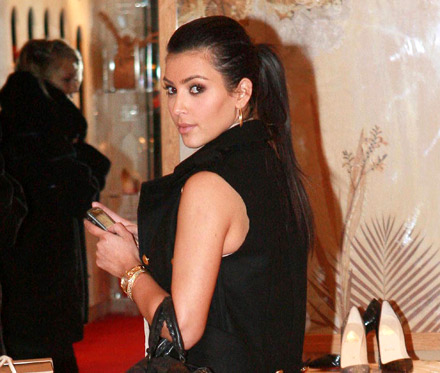 Retail stores reported that sales were down this holiday season, despite slashing prices to barely sensible margins (for them). According to the Wall Street Journal, women's apparel dipped 23%, contributing to 5.5% of red ink splashed across all categories. I guess those numbers don't include the pair of shoes Kim Kardashian picked up in Beverly Hills this past Friday.
Why I'm posting this is beyond me. Going on a Shoe-Spree with a woman is one of the most torturous things a man can do to himself, but here we go..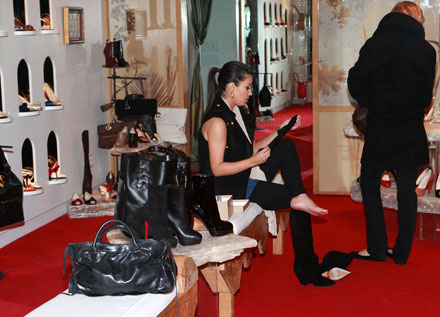 from the bare feet.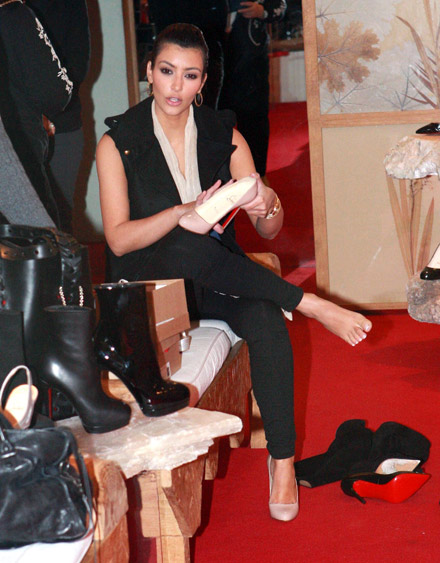 To "I like the patent leather.. *blah blah blah blah*.."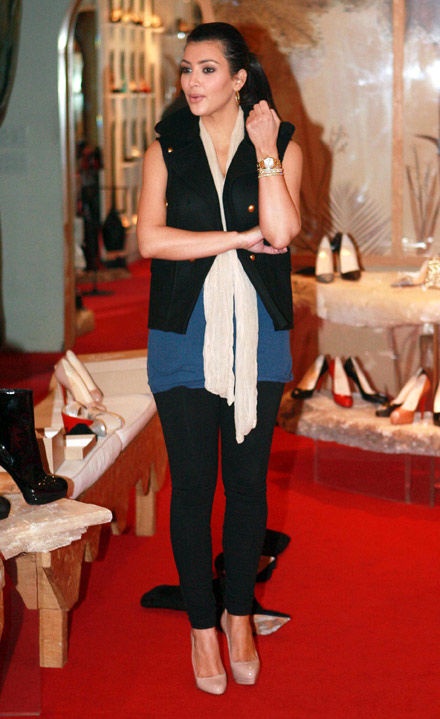 And of course.. "OK. How do they look?"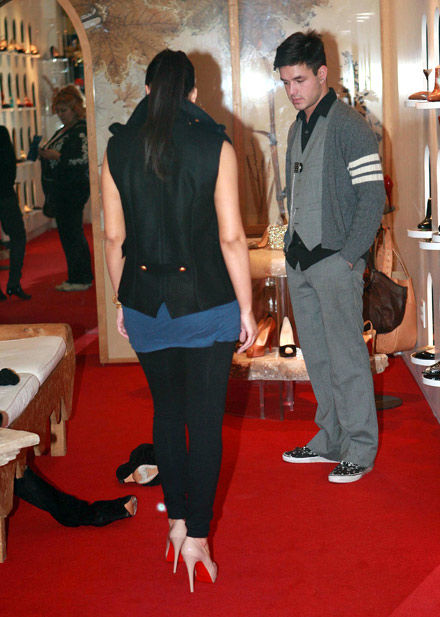 That guy will say anything to make commission.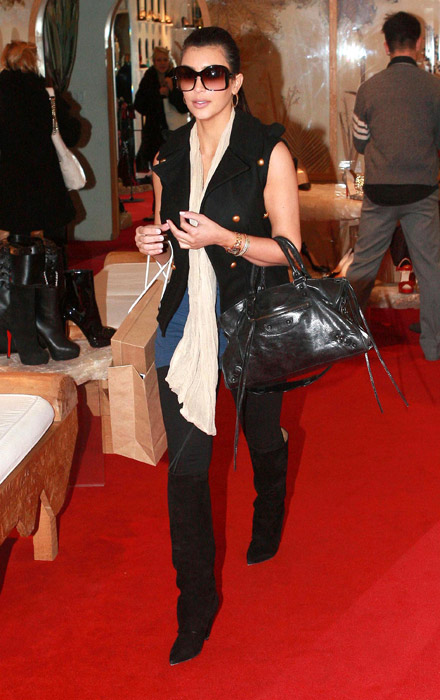 Sold! Kim Kardashian putting the economy back on track, one pair of shoes at a time.