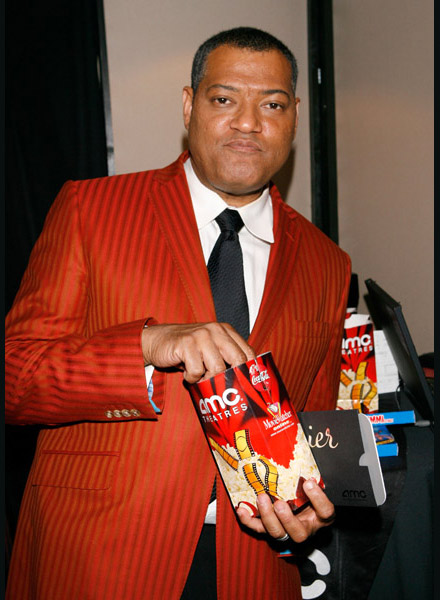 Here it is, Friday aka Notorious weekend. I'll be at an AMC theater tonight (below freezing temperatures be damned) and with any luck Laurence Fishburne will be in the lobby.. "Sup Morpheus? Sign my popcorn bag!" Early this week, Laurence Fishburne sat down with Tavis Smiley to talk shop about his portrayal of Thurgood Marshall in the one-man Broadway play, Thurgood. The play's run ended in August, but Fishburne plans things long-range.. "In 2010 I'm bringing it to Los Angeles." Get your tickets now.
Of course any current conversation isn't going to skip over next week's historic inauguration of Barack Obama. Laurence Fishburne, the blurb is yours..
"With respect to President-elect Obama, I'm just - I'm so happy and so - my outlook is just so positive..
I'm an eternal optimist to begin with, but I think his presidency has created a huge opportunity for so many people in this country to be change, to be the change that we've all sort of - we've all, like, raised our hand and used our voices and said, Yes, we want change. And now we actually have an opportunity to take the steps necessary to create change with this particular man as sort of the focal point for that movement. Because he's such an inspiring individual and such a positive individual, an intelligent man, and obviously one who has some spiritual weight..
And so all of these things kind of coming together - there was an article in the Times about the "Obama O-ffect," and they had me in the paper in my coming in for Petersen (on CSI) as one of the results of those things. But I think it's just all sort of happening at the same time."
Tavis: Which raises a question for me, because I'm glad you referenced the Times piece. I wanted to ask you a question relative to that, which is whether or not that openness, that change, spearheaded by Obama, will stretch to Hollywood. And on the one hand it's a strange question to ask you, because you are an A-list star. On the other hand, you see what I'm getting at?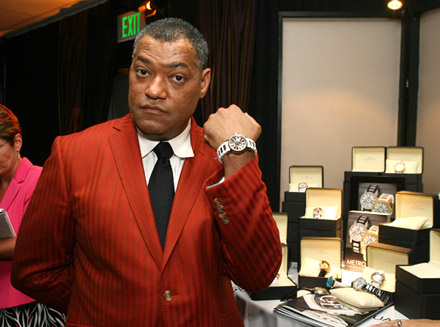 "I do. But you know what's funny, if you think about it, if you look at some of the recent things that have been on television, and particularly in the medium of television - and I'm talking specifically about two shows: "West Wing" and "24." There was a Black president on "24." .. And there was a great character played by Harry Lennix in "Commander in Chief" with Geena Davis as the president. I think certain people in the Hollywood community have been ready for this, anticipating this moment in our history, for a while, and I also think that many American people have been anticipating this kind of an event for longer than maybe we even realize.
So I don't think there's going to be any aspect of American life where Obama's presidency doesn't have some kind of lasting and positive effect.
I don't necessarily mean that the floodgates will open and things will become great for all of the poor people who exist in America, whether they're Black or White or anywhere in between. But I do believe that we have an opportunity to figure out how to come together as Americans and put aside our differences.
Can we do that as we move forward in the days after the inauguration? I'm optimistic that we can."
Want video? See the full interview at The Tavis Smiley Show w/ Laurence Fishbrune