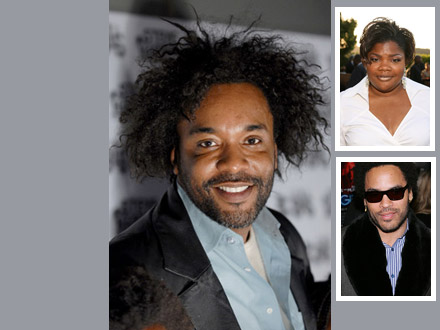 After Sista Souljah's "The Coldest Winter Ever," one of the most memorable, modern, black novels I've read is Sapphire's "Push." Though it's second on the list, it will be first to hit the big screen. Lee Daniels, the producer responsible for casting Halle Berry in "Monster's Ball," has expanded his ambition to directing movies. His first two films "Shadowboxer" and "The Woodsman" were well received, both notable for their 'cutting edge' subject matter, "Push" will continue along that line.
"Push" tells the story of a confused, overweight African-American girl, Claireece Precious Jones. Verbally abused by her mother, sexually abused by her father, her family troubles lead to problems in school. She has no friends, no money, two kids (courtesy of Dad), she's damn near illiterate, and left to decipher the mess her life is in on her own. It's work of fiction, yet it's easy to imagine some girl living the story as we speak. The book reads like the pages of her diary.


"I was left back when I was twelve because I had a baby for my fahver. That was in 1983. I was out of school for a year. This gonna be my second baby. My daughter got Down Sinder. She's retarded. I had got left back in the second grade too, when I was seven, cause I couldn't read (and I still peed on myself). I should be in the eleventh grade, getting ready to go into the twelf' grade so I can gone 'n graduate. But I'm not. I'm in the ninfe grade.

I got suspended from school cause I'm pregnant which I don't think is fair. I ain' did nothin'!

My name is Claireece Precious Jones. I don't know why I'm telling you that. Guess 'cause I don't know how far I'm gonna go with this story, or whether I'm gonna start from the beginning or right from here or two weeks from now.

Two weeks from now? Sure you can do anything when you talking or writing, it's not like living when you can only do what you doing. Some people tell a story' n it don't make no sesne or be true. But I'm gonna try to make sense and tell the truth, else what's the fucking use? Ain' enough lies and shit out there already?"
And so the story begins.
Lee Daniels' adaptation should be solid enough to do the book the justice it deserves. He'll have personal memories to grab from; his sister had her own troubles. I'm being uh, nice saying troubles, in the NY Times article Daniels gave a loving description of her…
"My sister was an obese crack addict. She had a chicken wing in one hand and crack pipe in the other, and she had the finest white men lined up waiting for her. This is a real person to me."
The 'real person' Daniels was talking about was Mo'nique's character in "Shadowboxer;" Daniels cast her in "Push" as well.
Thankfully she didn't get the part of Clarieece. She's too old for that, but she will play Clarieece's fat and angry mother. Lenny Kravitz will make his acting debut as a nurse <
< Yes, a nurse.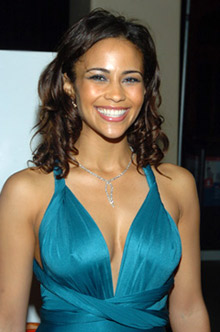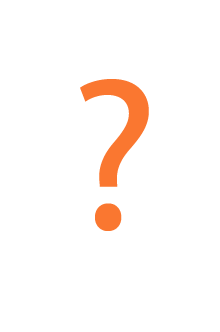 Paula Patton will play a teacher.
The starring role is played by first time actress, Gabourey Sidibe. Casting a completely new face, Daniels must have seen something in her to carry the film.
Push is in production now, the cameras were last spotted on 123rd and Lenox in Harlem.
Look for it in a theater sometime next year.
Til then, if you haven't already, grab the book. It's 192 pages. Easy breezin.