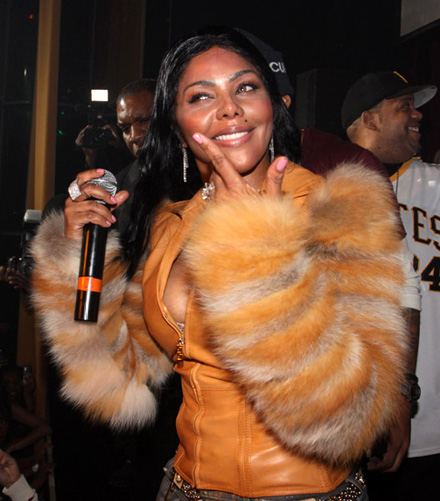 Last night, the Queen Bee, Lil Kim took the stage at M2 Mansion in NYC, which attracted a cast of characters and adoring fans that know and love her from the indelible Bad Boy era. It has to be nice to still have name recognition in the industry — Lil Kim was a big hit on Dancing with the Stars — but for her actual music career to be on a flat line? That's something else. Her last album The Naked Truth was released nearly five years ago. Wiki word is in 2009 Kim was working with the Trackmasters (Poke and Tone), but the project crumbled over creative differences.
Kim is reportedly still in the studio, sketching out an as yet untitled album to be released this year. No info on what label she's signed to; should be Puff (Diddy's), but that's another story.
Apparently all that work and backroom haggling can drive a girl to drink.
Funkmaster Flex Flex functioned as her enabler.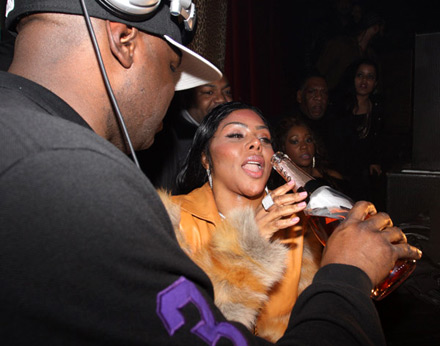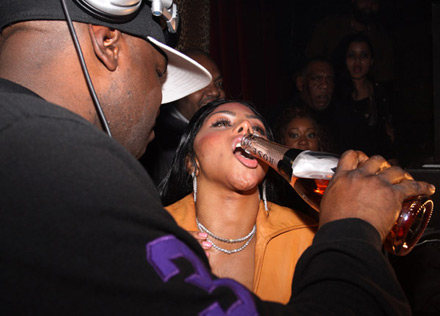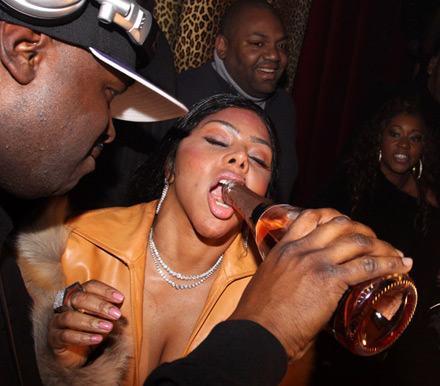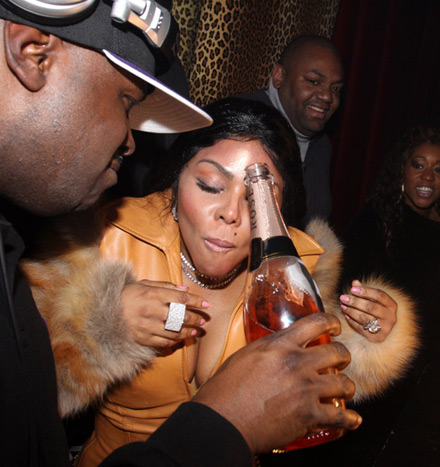 That's called experience. 😉
Here's Lil Kim's remix mash of Rihanna "Hard".
> Nicki? Not in 2010.
—————
Images: (Nunez/Wireimage)