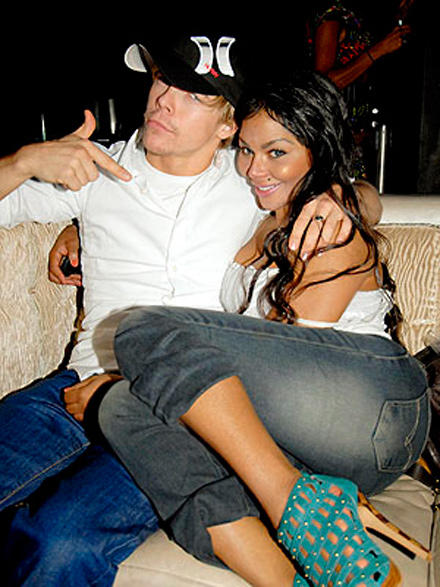 On Thursday, Lil Kim and Derek Hough, her Dancing with the Stars partner, were spotted at the LIV club in Miami. The night before, they were unceremoniously voted off the show. As the picture confirms, Kim said the end of prime-time exposure wouldn't put an end to their 'friendship.' What's next for Lil Kim? Album? No. Movie? Yeah, right.
Kim is hopping on a laptop to write a tell-all-book about the 10 months she served between 2005/06 for perjury in the Philadelphia Federal Detention Center.
Kim explains.. "It's about the time when I stayed in prison, the things I learned and went through. You don't think about things until it happens to you. The book is going to give people who have been in those situations a bright outlook on life."
The book will be released later this year.
If sales and interest for Kim's book are high, expect Foxy Brown to pull a me too, which could be interesting. Kim made friends in Philly, her book will be somewhat thoughtful/as she says.. inspiring. On the other hand if Foxy Brown went Zadie Smith on us, those pages would have all the kicking and scratching of Caged Heat.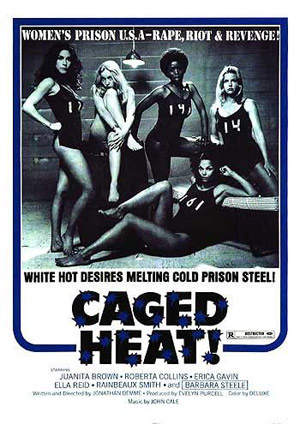 Gotta love those B-roll women in prison flicks.. . Hah!