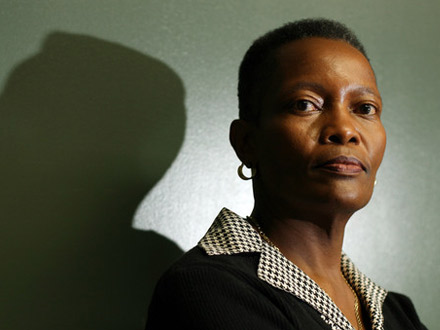 In between jabs during last night's roast, John McCain took a minute to acknowledge Barack Obama's historic run for president. We are watching those soon to be ruffled pages being written as we speak, but the racism that would have prevented Barack Obama from even thinking of becoming president isn't that far gone. It wasn't until the 1960's that the social map really started to change. Ironically, John McCain is tied tighter to the historical implications than I was aware of. John McCain's great-great grandfather owned a cotton plantation with 120 slaves. The woman in the picture is Lillie McCain, a descendant of Isom McCain, who was forced to take on the McCain name and work on the grounds.
In the Wall Street Journal's "Two Families Named McCain", Don Blackmon writes.. "The case of the McCains offers another quintessential American narrative in black and white. For the black McCain family, it is a story of triumph over the legacy of slavery; for the white McCains, it is the evolution of a 19th-century cotton dynasty into one rooted in an ethic of military and national service."
It's not all whips and chains. Blackmon adds.. "The McCains in the early 20th century were known among African-Americans for relatively equitable treatment of their workers and tenants, especially compared with the abuses happening on many other farms. A visitor to the plantation in 1923 published an account that described 'a tradition and a policy of fair dealing between planter and laborer.'"
Here's a genealogical chart, but you need video.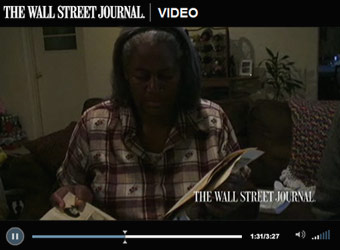 Where's the triumph in the black McCain's story?
"Lillie McCain earned a Ph.D. in psychology from Wayne State University in Detroit. Her sister Mrs. Fluker retired after a career as special-education teacher in the public schools from which she once was barred. Joyce McCain became a production executive at General Motors. Delbra McCain Roberts became a registered nurse. Charles Jr. taught bricklaying in the high school. The eldest child, George, became the first black fire chief in the town of Greenwood."
Despite the 'family' ties → Lillie and all of her siblings say they support Sen. Obama for president.