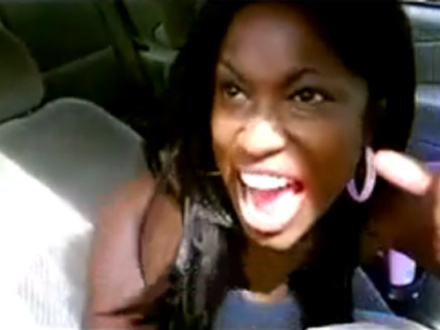 Yesterday I heard some rumblings about a video showing Maia Campbell prostituting herself. I wasn't able to check the video out, but I just took a look and sure enough it is Maia Campbell, but… I don't see any prostituting going on. Over the years there have been rumors about Maia Campbell having mental issues. Some say she's bipolar others say she's schizophrenic. Her mother, the late author Bebe Moore Campbell wrote a book called 72 Hour Hold that tells the 'fictional' story of a mother dealing with a daughter who is bipolar and refuses treatment.
As quoted..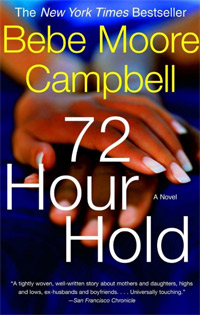 "Divorcee Kira Whitmore's beautiful daughter, Trina, was a high school senior and National Merit Scholar with a bright future ahead of her - starting with plans to study at Brown University in the fall. Then suddenly and unexpectedly, Trina changes and Kira innocently ignores a host of symptoms and warning signs. Trina's behavior eventually becomes more violent and erratic, spurring frantic 911 calls and numerous hospital visits that finally yield a diagnosis: bipolar (manic depressive)disorder. Their lives are literally turned upside down when Trina refuses to take the prescribed medication (mood stabilizers and psychotic drugs) and resorts to alcohol and marijuana use which only exacerbate and amplify her self-destructive behavior."
That's what I see in this video..
I'm not going to get into what type of bottom of the barrel dudes would post this video. For one, it's her reality. Stopping the camera does not beam her out of the car, it only conceals the life she's living. It's her 'secret' (her word.) A secret that truthfully needs to be revealed if there is any chance of an outside hand reaching out to help her. And that's if she even wants to be helped.
The ambient effects of a drug or alcohol problem can sometimes be misdiagnosed as a mental disorder, but as with those addictions, to cure it the person has to be a willing participant in the recovery process. Their decision usually involves a wow moment, when they see themselves in the mirror (not literally) and decide they have had enough of the pain, confusion, or depression and seek out a helping hand.
A bonafide mental illness is tougher to deal with. By definition their mind isn't working right, so how do you help? Tough stuff and why Bebe Moore Campbell wrote the book. People all over the web are saying they pray for/wish the best for Maia. To the point that it's not a conscious rejection of truth, I'll double up and plus one for those not so well known in the same situation.
Last word comes from Lovelyti. Let me repeat, I did not see Maia prostituting in the clip. Being treated like one? Yes, and I have no doubt she would take a few bucks to "get to know her." That said, Lovelyti has an excellent take on the situation..