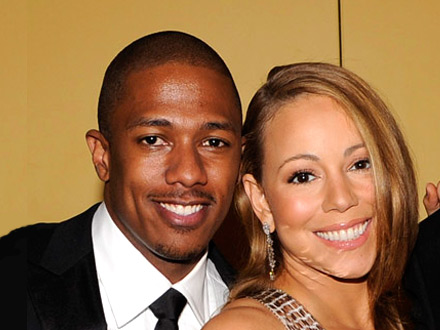 Mariah Carey is canceling spots all over her personal calendar. She was supposed to be a guest on The View next Monday - not any more. A performance at the Dubai Festival Resort - I'm kinda busy now. Interviews on British radio stations - I'm not a morning person. It's the glow of new love blinding outside distractions. So it was surprising to see Mariah Carey and Nick Cannon together at Lincoln Center last night for Time Magazine's Most Influential People in the World event.
It was their first time in the public eye since they got matching tattoos (there is something weird going on with the lights in that picture, her face isn't melting.)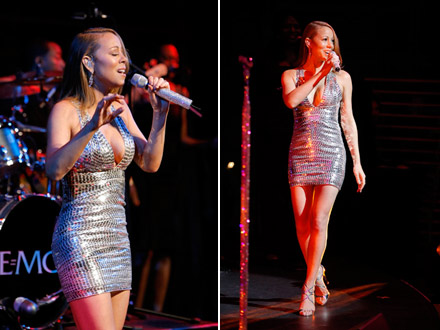 It wasn't just a red carpet moment, Mariah Carey got on stage to do that thing she does. As great as Mariah looks.. Happy.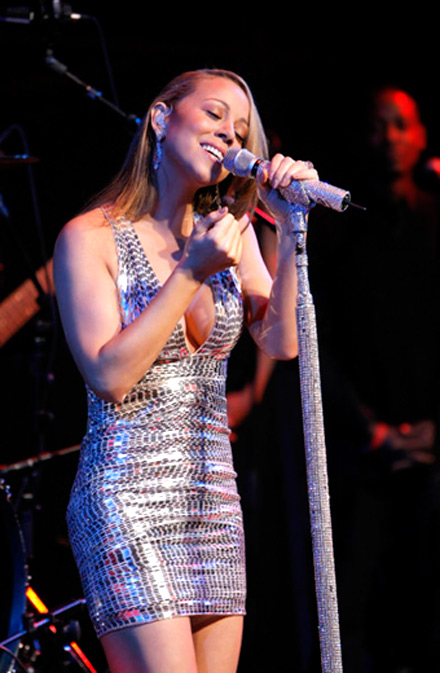 You've got to believe that the money shot for the paparazzi is getting a picture of that "Mrs. Cannon" tattoo on her lower back.
It's all anyone wants to see now. They should do an 'exclusive' couples photoshoot for a quick payday. Lacking baby pics to solicit that's the next best thing.
Otherwise, every time they hit the beach this summer, there is going to be a zoom lens scoping out an ass shot.
*Edit* I'm hearing that People got that exclusive shot. Pick it up in the magazine or MariahDaily.com*
—-
Images: (Busaca/Countess/Wireimage)