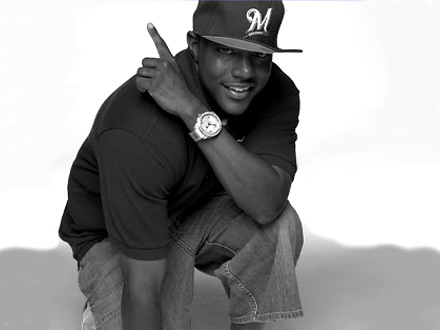 When Mase came back to hip-hop I wasn't upset about his decision. Can you fault a man for trying to make a living? If the church wasn't doing it for him, why not come back to music with a new mature sound? Although he explained his return as wanting to 'undo the damage' he had done in his shiny suit days, I think know it was for the money.
How he would be able to make that work was the real question. Big brand hip-hop demands that you play in Satan's playground, you know, as Mase would describe it.
His first step at 'undoing' was a little awkward. In the video for "Welcome Back" he flashed that Bad Boy smile, the I'm back on the block look, you realized he wasn't that young 20-something rapper he used to be though, and he couldn't rhyme about all the things he had denounced, so he got a pass for trying to steer clear of diving right into the temptations and subjects that drove him out of music in the first place.
Then "Welcome Back" tanked.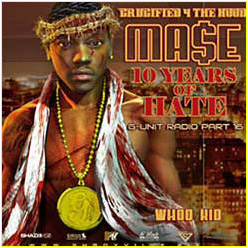 Mase threw his pastor suit in the gutter, lit it on fire, abandoning all attempts at making 'undo' music and tried to make a deal with 50 Cent; literally shaking hands with the devil. Memorably, Mase was on a mixtape while 50 and the then tight G-Unit are popping guns, talking shit, and laughing about murdering wanks. The reformed rapper turned preacher turned preacher-rapper in a fitted is riding along in this bullet-ridden car; the hypcocrisy was so obvious and wrong it became the talk of the streets.
50 was excited about making a cinematic album where Mase takes it from the street to the pulpit and have it veer off in all kinds of unholy directions. Mase was excited too.
The only thing that stopped the album's creation was Diddy realizing something big could happen with this twisted preacher thing. He waved Mase's contract in the air wanting his share of any potential success, which drove 50 crazy. What did the Lox call Diddy again?.. Oh, the paper gangster. Like Diddy would say, it's just business.
After a bunch of frustrating discussions where 50 discovered how 'gangster' Diddy could be, 50 decided he didn't want to make the album anymore.
So where did that leave Mase?
It looks like it's back to the church.
Here is the good pastor (introduced by his wife) delivering a sermon 'recently.'
I'm quoting recent because I'm not sure when this clip was recorded. As you'll see RealTalkNY posted it but there's no indication of when they grabbed it. Mason Betha Ministries looks to be updated though. There is a broadcast schedule that says his sermons are shown Mon-Fri on everything from Time Warner Cable to DirectTV and Dish Network.
I'll have to check if it's live tomorrow morning.
How anyone can take him serious after leaving the church and knocking on Hell's gates is a mystery, guess they fell for that undoing line.
I'll tell you one thing if he wasn't Mase he'd be Creflo Dollar Jr.