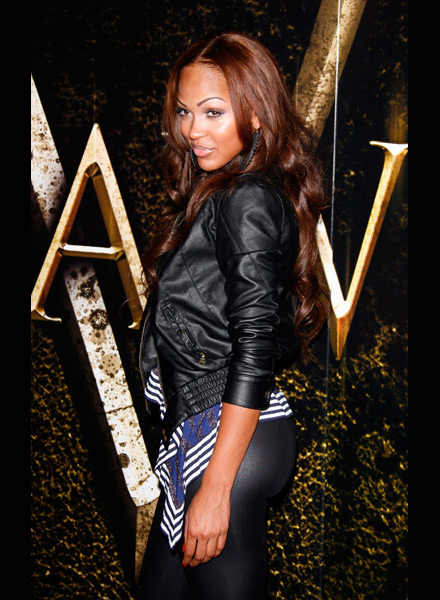 Meagan Good was at Mann's Chinese Theatre yesterday in Hollywood, California for the premiere of Saw V. I don't know, even though I nodded off on Saw IV, I have this perverse desire to see Jigsaw tie Meagan to a cement block and slice her in two - that would be this guy, but the question remains.. How does she get tortured?
Whatever her fate, Meagan Good apparently survives to the end credits..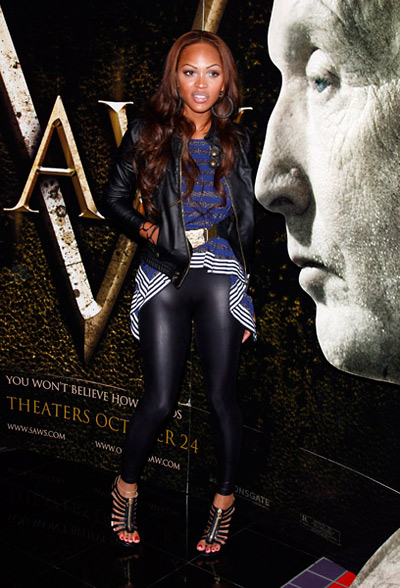 In this short promo clip Meagan Good reveals that the women in the movie were "smarter than the men" and gets off her Arnold line..
"Survival of the fittest my ass!"