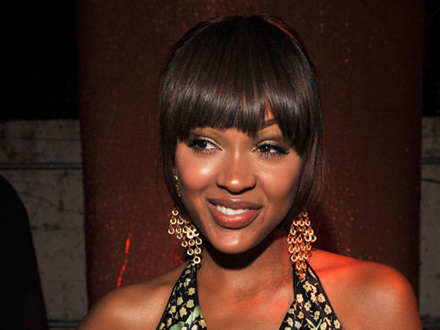 Last Friday, Meagan Good was a guest on Jimmy Kimmel Live! to promote The Love Guru. In the six minute interview (it seems longer) Meagan revealed that as a kid, she used to throw herself down the stairs, when pretending like she was a victim in a scary movie; you know, all a part of developing her dramatic acting chops.
Also destructive, loud, and desperately in need of an outlet.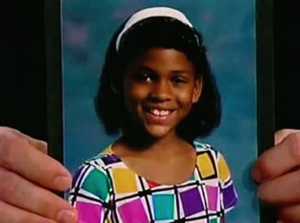 She brought along a picture of the little Pringles loving drama queen.
Here is all grown up Meagan Good >> watch it and you'll get the Pringles reference.
Meagan Good on Jimmy Kimmel Live!