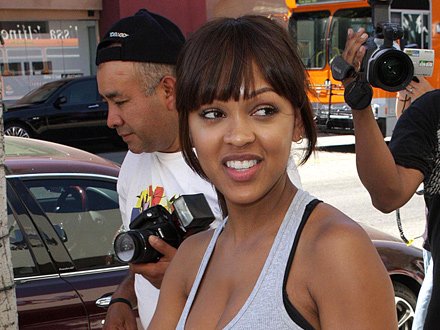 Meagan Good can currently be seen in The Love Guru, with Saw V up next. The movie role she really wants to tackle is Aaliyahs' life story. In an interview on Current TV, Meagan explained..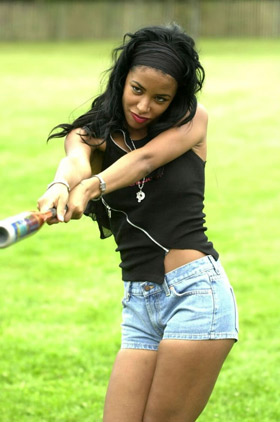 "I really, really want to do Aaliyah's life story; I was a huge fan of hers. I think she's such a positive role model. She really kind of handled the industry with such class and such respect for herself. Even though there are things that you may have heard, here or there, the way that she handled it and the way that she was.. was just so classy and so beautiful.
I don't know. I would just really love to do her life story. But I think that the way that she passed it will always be a sensitive subject and I don't know if I will ever get the opportunity to.
So we'll see."
I could definitely see Meagan Good as Aaliyah.
Who's gonna play R. Kelly? Oh I know.. that guy on the tape 😊