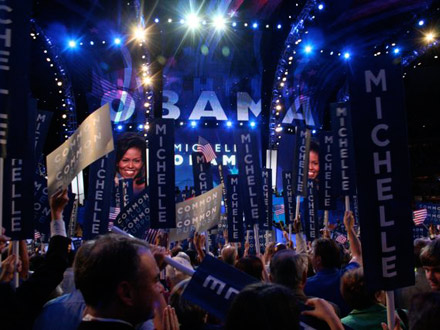 The first day of the Democratic National Convention can be described in one word - boring. Speaker after speaker gave these bland and dull speeches. It was hard to watch. Then Ted Kennedy took the stage. Fighting brain cancer, Ted Kennedy wasn't expected to or asked to make a statement, but he wasn't going to be stopped from letting the world know he still intends to fight for the people and Barack Obama.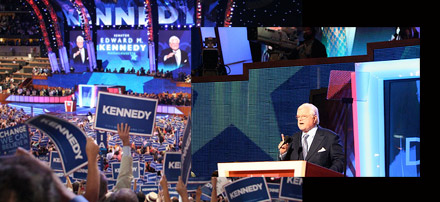 It wasn't easy. You could see he was having some difficulty, but just being on stage and his determination to push through (and past) made it a special moment.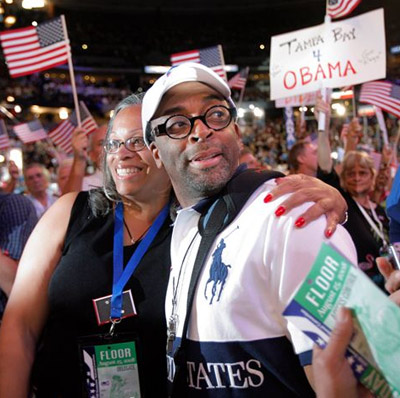 Hey, look it's Spike.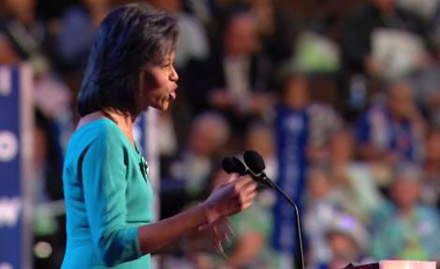 Michelle Obama was the featured speaker and really saved the night from being a complete bust. She blew the doors off the place. Michelle talked passionately about where and how she grew up; meeting Barack and the like minds they had; her children and her mother and father. The truth was in her mother's eyes. To come from this little neighborhood in Chicago and to see her daughter delivering a speech at such an important place and time in our history, it's a great story.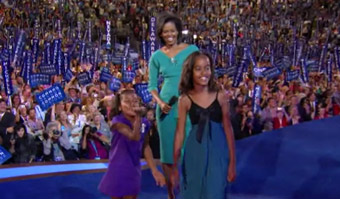 Sasha and Malia had their moment with Barack Obama who popped up live..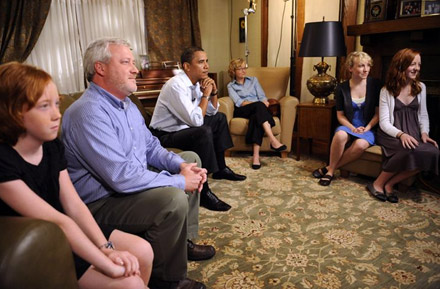 from some guy's living room.
This convention gets a lot more interesting as we go along: Hillary Clinton. Bill.. Biden.. Barack..
Yeah, that's a nice line up.