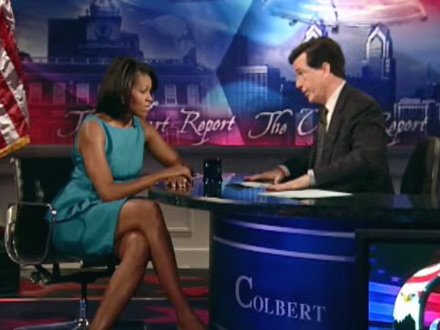 Barack Obama declined a chance to appear The Colbert Report. So Michelle Obama took his spot. Last night she threw punch-lines back and forth with Steven Colbert. The interview starts with an elitist dig; around the house.. does Obama change the cat litter; and later a children's art show, but the sucker punch hit Hillary Clinton's jaw.
"If he [Barack Obama] becomes the next president of the United States, eight years from now will you be the president after that? Because my understanding is that's how it works now.."
Doesn't that put Clinton's 'experience' in perspective?