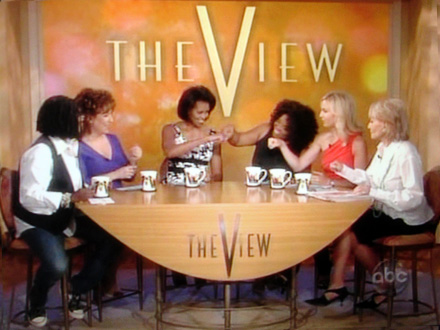 This morning Michelle Obama co-hosted The View. They hit her with just about all of the 'hot topic' questions. By Fox media accounts, Michelle Obama and Elisabeth Hasselback were supposed to fight it out. That didn't happen. Elisabeth muted her political views. Which is shame.
She might have gotten information on some of her uninformed 'facts', like.. Barack Obama only decided to oppose the war after he decided to run for President. Her words. My head shaking.
Way too much to text out. Get into it.
Michelle Obama on The View