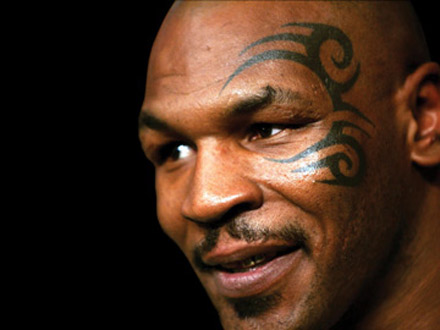 What do deflated sports champions do when they've burnt through their cash and the friends and opportunities are few?
For Mike Tyson the answer is to take some acting and dancing lessons, he's going to Bollywood baby!
Indian film producer Firoz Nadiadwala approached Mike Tyson about appearing in a music video to promote his film "Fool n Final."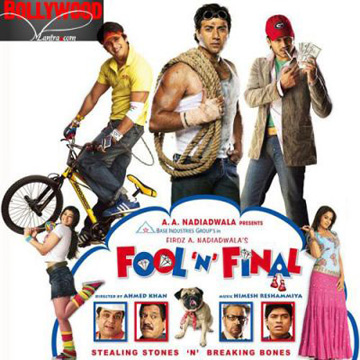 Tyson agreed and was set to fly to India this summer to film the video. Then last year he was arrested for drug possession, with that case still pending it hindered Tyson from making the trip.
So the producer flew the set to him.
Last week a judge gave Tyson permission to go to Las Vegas to film the music video. He played himself, dancing and laughing it up during the 2-day shoot. The experience has Mike Tyson open to a new world and possibilities.
"Undoubtedly memorable. It was very interesting and wonderful to see a new set up," Tyson told The Times of India.
"I was, anyway, in that phase when I didn't mind trying out something different. The script seemed very interesting, with lots of excitement thrown in."
Now he's looking for an upgrade, Mike Tyson talked to Firoz Nadiadwala about appearing in one of his upcoming films.
The producer was open to it and they are serious about working towards his acting debut.
First he has to shake off those pesky drug charges.
Tyson believes his past will help his future endeavor.
"In both the fields, in order to survive and triumph you need to be focused, highly disciplined and determined."
The video will be released in July.
Can't wait to see how he mixes in with characters like this..