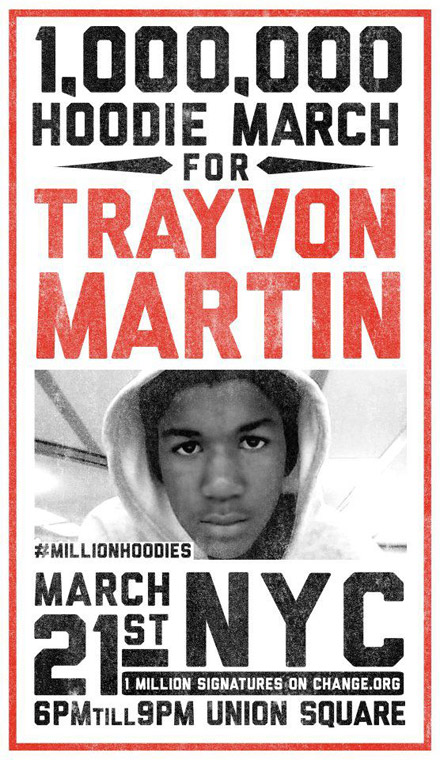 Trayvon Martin's tragic story happened over three weeks ago, but on Friday, March 16, with the release of the 911 tapes to the public, his murder has finally gained national attention. To keep the media's attention and gain some traction with authorities looking into the case, there is a push to help Trayvon's parents get 1 million signatures on their Change.org petition.
The marchers will gather in NYC at 6 p.m. in Union Square and then make their way to the United Nations building — it is being held in conjunction with the UN's International Day for the Elimination of Racial Discrimination.
Anyone who lives outside of NYC or can't make it to the march is encouraged to participate by taking a picture of themselves wearing a hoodie and posting it to Facebook, Twittter, Instagram, Pinterest, etc., using the hashtag #millionhoodies
Here's a word from two of the organizers.
If you haven't already, sign the Justice for Trayvon Martin petition.