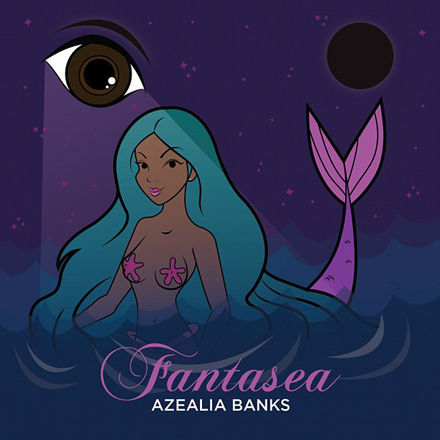 Tonight Azealia Banks gave the world entrance to "Fantasea", her mermaid world/first mixtape. It's 15 songs of brand new material and 3 remixes. Azealia Banks took to Twitter to explain the thinking behind the music.
I originally started this mixtape with the intention of letting go of a ton of old ideas… like songs I started writing but never finished. My ideas and concepts started to develop, so I changed the title and began to try and make the project more cohesive.

Fantasea is almost kind of a first album of sorts….but it happened by mistake…. It's weird. This is a test run… I tried a lot of cool things… Sounds I thought were progressive, beats made by close friends, different flowsss.

Lololololol I hope you guys like it! I'm nervoussssss.
I agree: "Fantasea" does feel like her first album; even though that — "Broke with Expensive Taste" — won't reach us until the end of the year.
Until then.. download "Fantasea" from the embedded link.
#FANTASEA !!!! wtrns.fr/V64QsmR72cwWnnM

— ♥ YUNG RAPUNXEL ♥ (@AZEALIABANKS) July 12, 2012
Or get it right from the tap - Azealia Banks "Fantasea"