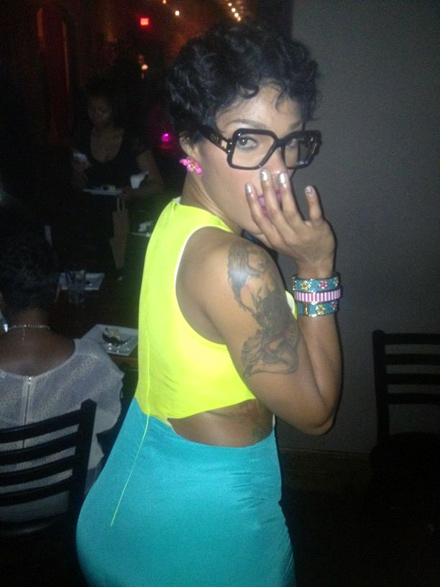 Over all the drama and shenanigans on Love and Hip-Hop Atlanta, Joseline's main concern is to turn her life around and bake bread in the music business, with the help of Stevie J.
Other than the first episode, we haven't heard any of this music or what exactly she would be doing. That changed yesterday, with the release of "Bailar" — Spanish for dance.

Produced by Fly DanToni & Stevie J., "Bailar" rides a slow-grooving reggaetone rhythm that Joseline raps and whispers over. I'll let you deliver the final critique, but lowkey, in the right club or situation, you would flow with it.