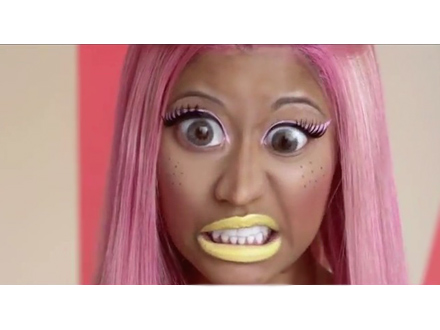 On Friday, Nicki Minaj debuted her video for "Stupid Hoe," the brain-draining single off her sophomore album Roman Reloaded. The video, directed by Hype Williams, who knows a thing or three about translating animated rappers to the screen, is colorful, flashy and multiplies Nicki's persona to eleven. That's the good. The bad? "Stupid Hoe" will be known as one of the worst songs of 2012. Yeah, we're only 22 days into this thing, but meet the first person on the list.
What is Nicki talking about? Who is she talking about? Why did she choose such a negative title and chorus for a single? This is a high profile, launch her into the new year song and this is what she came up with? It's a mystery and honestly, kind of sad.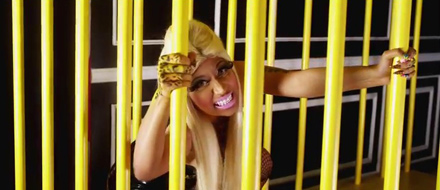 Nicki Minaj has the talent to spit verses and craft songs with purpose, but she made a conscious decision to cater to a younger crowd, which is fine, but she's disrepecting them by making dumb music like this, because, well this is what they/you understand.
It's the wrong path to take. Nicki Minaj may ring up a million as soon as the box pops open for her new album, but check the disliks on YouTube or search Twitter for the overwhelming negative response to this song.
Nicki Minaj/ Young Money might be paying attention to the response. She is reportedly delaying the release of Roman Reloaded to add some "mixtape Nicki" to it. That said, it's too bad they couldn't have trashed the "Stupid Hoe" video completely. It is an oozing wound for her image.