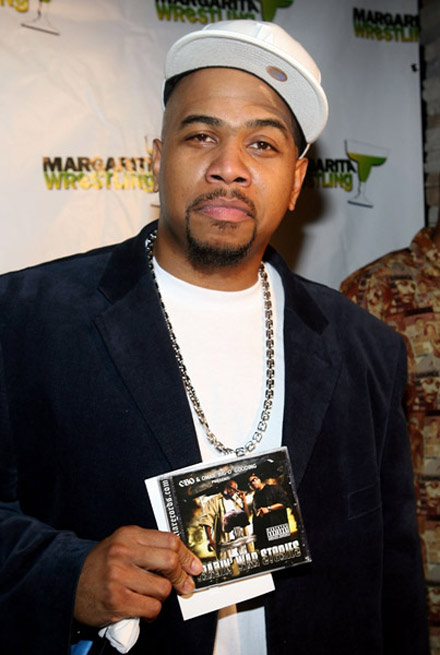 Last night in Los Angeles, Omar Gooding held an album release party at Life. Go ahead, feel free to wonder where you know dude from.
And get the name right.. it's Omar Gooding. Not Cuba.
I did a triple click thinking Cuba pulled a Terrence Howard, but that's definitely in the right direction. Omar Gooding is best known for the one hitter quitter in Baby Boy. Hah! I loved dude in that. Don't ask me when he picked up a mic or why. A guess would be he's still rooted in the hood. On the CD Trading War Stories, Omar, or as he's known musically, "Big O" teams up with C-Bo, a West Coast rap veteran.
Are Superhead and Darius McCrary still together?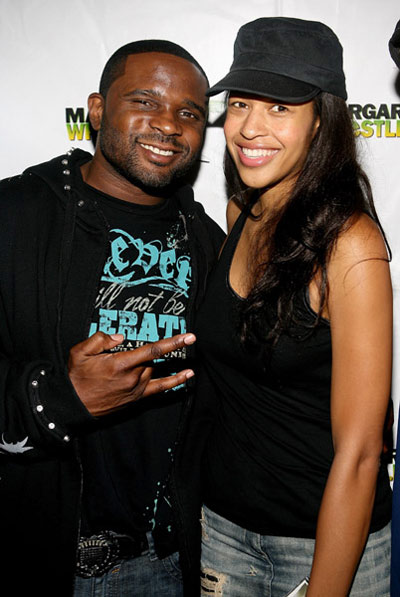 Well he 'arrived' with Kali Hawk. I think 'arrive' means hold up, let's take a picture.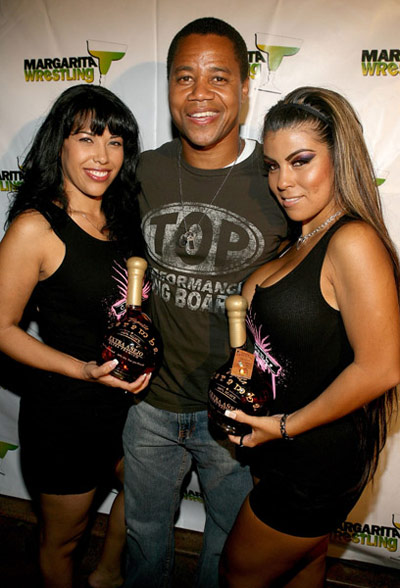 Cuba did him one better and grabbed two of the tequila girls.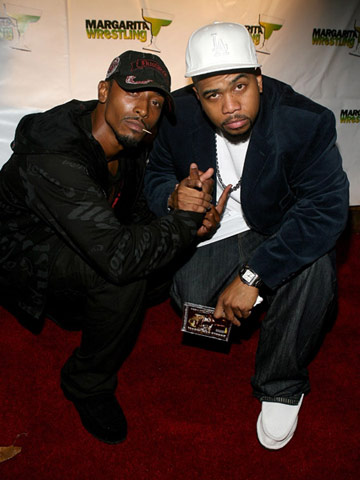 Go ahead and hit that button, homie. Don't get knocked out.
Omar "Big O" Gooding - "We Ain't the Same"