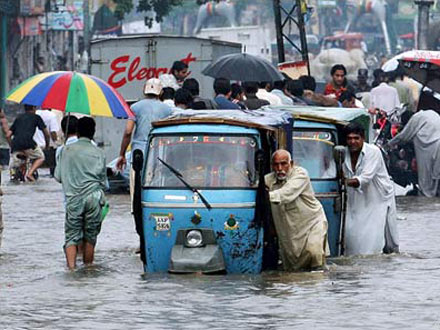 Since Hurricane Katrina (and the sequel Hurricane Rita) all has been quiet on the United States coastline. Outside of rain clouds stuck over Texas, there has really been the opposite problem of near drought situations in California, Georgia, and Florida. As odd as it may seem, we could use a lite hurricane, you know, minus the winds and destruction.
In South-East Asia the people experience yearly Monsoon rains that regularly displace and kill thousands.
Last week Pakistan was hit by Cyclone Yemyin. Cyclones and hurricanes are one in the same, though a weather geek might protest, because hurricanes spin clockwise and cyclones spin counter-clockwise. Big deal. Either way you're gonna get wet.
In Pakistan, 250,000 people have been displaced in the aftermath of Cyclone Yemyin, their homes washed away in the torrential rains and subsequent floods.
While the rains are an unwanted, yet expected event, from the mouths of locals, this year they've begun early and this storm in particular was more more fierce than the norm.
These words sound familiar?
From the BBC..
"Many of them are without electricity or drinking water.."
"Eyewitnesses say there is almost no sign of government relief getting to the affected areas."
"Much of the area is completely devastated, with trees uprooted, electricity wires down and roads destroyed."
"The worst damage..
was caused by waters overrunning from the Mirani dam."
These pictures look familiar?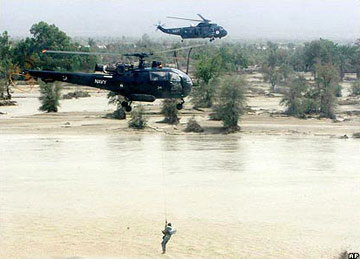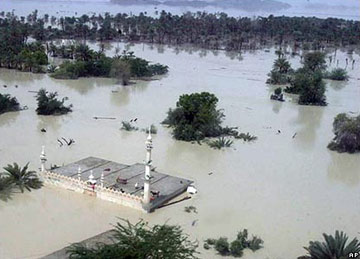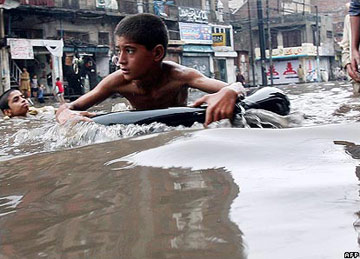 Flash to New Orleans..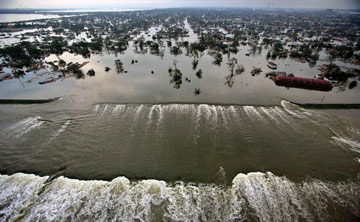 '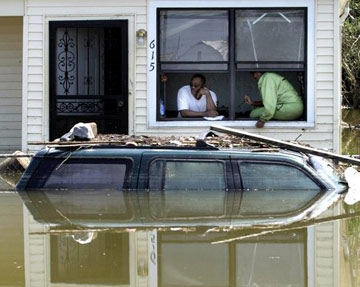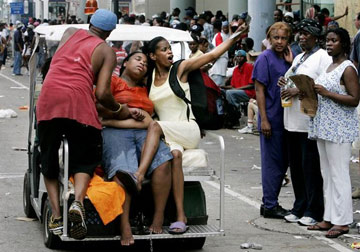 ————-
After four days without food or water, some Pakistanis have taken to the streets in protest that the government.. has not stepped up.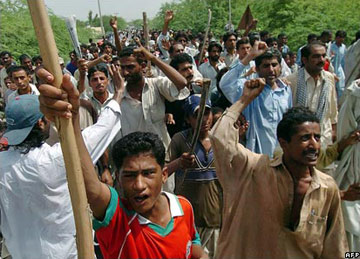 This is proof that either all government services get lost in the chaos of these kinds of natural disasters, or yes, New Orleans really was like a third world country.