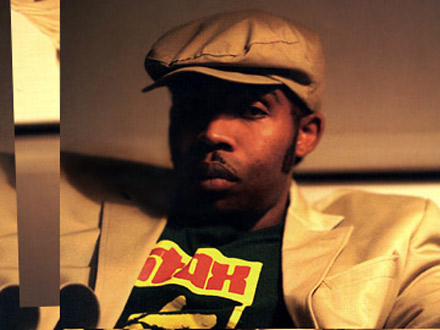 Crack the last Waxpoetics and you'll find Pharoahe Monch in an in depth conversation about the early Organized Konfusion days. If you have no idea who or what Organized Konfusion is, I really can't help you. Let's just say, underground champions from the pre-Ipod days, when lyrics were king, beats were dug for, and rappers from all walks of life mixed it up on the same shelf.
Organized Konfusion released three albums before Pharoahe Monch went solo.
Since then he released one solo album in "Internal Affairs" in 1999 (big single - that Godzilla sampled "Simon Says".. Get the F*ck Up) and has ghostwritten for a few artists, most notably for Diddy on his last album "Press Play." After 8 years, Pharoahe Monch will release his second solo album "Desire" on June 18th. The reason for the drought between albums?
Labels folding and merging, corporates twiddling their thumbs..

"I'm telling Geffen, 'You haven't released my record in twenty years. What the fuck is going on? I want to get off the label.' They didn't want me to leave. They liked the songs, but they were confused about what to do in terms of marketing."

I thought it was interesting how he decided to go solo in the first place.
This time a group didn't break up over money.
"I think the way it that it ended, the timing, all of that played a big part. But mostly, during the hiatus of leaving Priority, I had time to think. The process of making Equinox was exhausting - the time that went in to it. I was burnt out. I needed a break.
During the break, I had some personal weird experiences that I wanted to express. I was feeling like it would have been unfair to pull Prince Po into the things that I wanted to express at the time when I was making the decision.. If I wanted to write about this dream that I had about some crazy-ass shit, it would be unfair to say to Prince, 'Your rhyme can be about a dream too.'
These are solo aspirations. So I came to Prince with the idea; he gave me the thumbs up.. As soon as I made the announcement I got some offers, but this wasn't about getting a record deal again, This was about the effort I wanted to put into the recording process.
I bought a bike and hooked up with producer Lee Stone. Lee lived about five miles from me. Every other day in the summer I would ride over to his house, get there tired and sweaty, and there's no AC. We put our equipment together and figured we'd record [vocals] in the closet. It was about feeling fresh and hungry; it was guerrilla style.. We decided to transfer songs to make it cleaner, but then decided to leave it the way it was - keep it gritty.
I think that helped Internal Affairs become what it became in terms of the sound of it."
Later he was asked about people still checking for him after all these years.
"It's a blessing and a catch-22.
The blessing is on some Sade shit. You know - you wait and wait until a new Sade album comes out, and people don't even give a fuck, they'll go check it out because it's Sade.
The catch-22 is that every step you take, people are expecting your shit to be exceptional because of the wait, so this album has to be more than cool.
But I think with this new record, people feel for me genuinely.
I'm never claiming to be the top guy."
————-
If you're looking to add some balance to your rap diet. Pick up Desire on June 26th.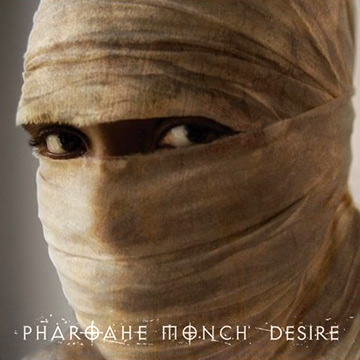 And check out Waxpoetics too.
The site looks sparse, but the physical magazine will take you closer to that B.A. in funk and soul history with every issue. "I'm Rich Bitch" Rick James is on this month's cover, his Stone City Band gives the intimate details on Street Songs.