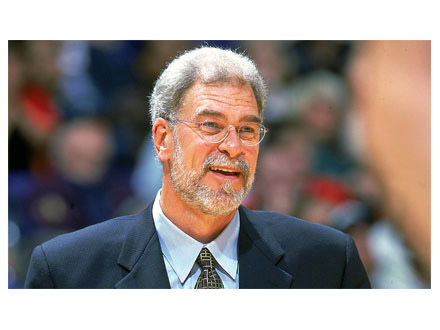 Following a Los Angeles Lakers - San Antonio Spurs game, Phil Jackson was asked in the post game interview if the 13 three-pointers the Spurs made in the 107-92 loss was the result of too much penetration.
Phil Jackson pulled out a movie reference..
"Yeah, we call this a 'Brokeback Mountain' game, because there's so much penetration and kickouts. It was one of those games."
Haha. That's spit your food out funny.
The NBA didn't see the humor in it. Phil was warned to leave his 'bad taste' post-game analysis in his beautiful mind. << Umm, no homo.